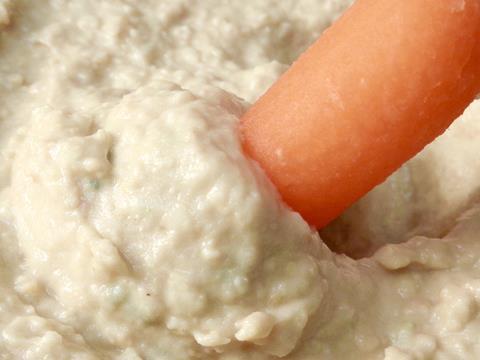 As #houmousgate sent British shoppers into a panic this week, latest data reveals prices for the chickpea dip were already surging across all of the major mults.

Houmous is 6% more expensive than last year on average across 58 branded and own-label SKUs in the major mults following a sharp rise in the cost of imported ingredients in the wake of the Brexit vote [Brand View 52 w/e 25 April 2017].

A 200g pot of own-label houmous is now £1.08 on average across Tesco, Sainsbury's, Morrisons, Asda and Waitrose, up 13% on last year, while a 200g pot of caramelised onion houmous is now £1.19 on average, up 7%

Low fat varieties of the chickpea dip are also pricier - with a 200g pot of own-label healthy reduced fat houmous up 11% year on year to £1.14 on average, and a 200g pot of reduced fat red pepper houmous now £1.20 - up 17% on last year.

Tesco has also hiked prices on 250g pots of Yarden houmous, up 20% to £1.80, but Asda has dropped its price for the brand by 18% to £1.60.

News of a houmous crisis emerged this week after shoppers took to Twitter to complain the dip had disappeared completely from Sainsbury's shelves, with notices in stores warning the entire range had been withdrawn due to a manufacturing problem.

"We've temporarily removed a number of houmous lines from sale due to a production issue at our supplier," a Sainsbury's spokeswoman confirmed. "We expect to be fully stocked within a couple of days and are sorry for any inconvenience this may cause."

M&S, which has faced complaints on Twitter in recent weeks over the "chemical taste" of its houmous, has also admitted to pulling products from shelves "temporarily" following an issue with a supplier.

"Our recipe hasn't changed and that houmous is now back in store," said a spokeswoman.

Tesco has also faced social media complaints its houmous had a "metallic taste", but a spokeswoman insisted there was no problem with its range.

"We haven't experienced any availability issues with our houmous in stores, and customers can continue to enjoy the range," she said.

Bakkavor has now admitted to being the supplier of Sainsbury's own-label houmous. It blamed a problem with its manufacturing process, but insisted there was no food safety issue.

The company would not comment on its supply contracts with other supermarkets, but said it had written to all retailers that bought its houmous, alerting them to the problem.

While the shortage is expected to be shortlived, however, higher houmous prices are likely to pervade amid rising costs. Shoppers aren't just dishing out more for houmous - a 200g pot of own-label salsa is up 5% year on year to £1.09, tzatziki up 7% to £1.16 and taramasalata up 8% to £1.16.