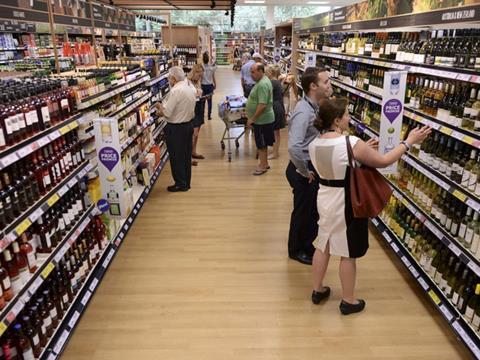 The supermarket price war is continuing to put the brakes on food price inflation, new figures have shown.
In a sign that supermarket price cuts are paying dividends for consumers, the BRC and Nielsen's Shop Price Index today reported food inflation was up just 0.3% year-on-year in July – the lowest level recorded since the index began in 2006.
Overall shop prices (including non-food) were down 1.9% - the 15th consecutive month of deflation. This was steepest rate of deflation since 2006 and ahead of the 12-month average of -1.1%, the BRC said.
Fresh food saw downward pressure on prices from meat, fruit and vegetables, while ambient saw slowing inflation in non-alcoholic drinks; sugar, jams and honeys; and bread and cereals.
"The lowest ever recorded food inflation will be particularly welcomed by the lowest income households who typically spend around a third of their expenditure on food," said BRC director general Helen Dickinson.
"Deep and widespread discounting across the grocery sector is intensifying with prices falling almost one per cent month-on-month – another record jump. After accounting for the use of multi-buys and vouchers, food prices are falling."
Mike Watkins, head of retailer and business insight at Nielsen, added: "There is very little food inflation at the moment and this looks set to continue over the summer. Many supermarkets are reducing prices across ambient and seasonal fresh foods, which is helping shoppers make further savings on household bills. And on the non-food high street, retailers are maintaining the level and depth of price cuts and promotions to help drive footfall over the holiday period."
The BRC added that despite "media controversy" around the number of supermarket price cuts versus rises, "the figures show that the more affordable products have generated greater volumes than the others, creating some overall downwards price pressure".
In non-food categories, clothing & footwear continued its downward plunge, with prices falling 11.2% year-on-year in July. Electricals recorded the second-steepest decline, falling 5%.