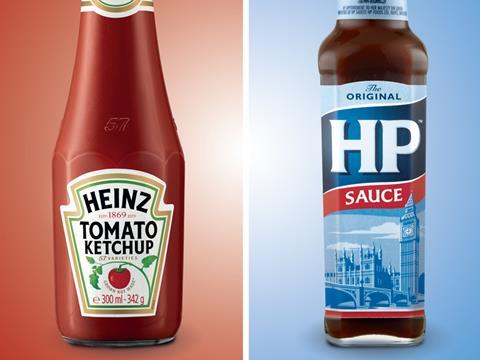 As if paying more for Marmite wasn't enough to make Brits glum this January, shoppers are also facing price hikes on their favourite table sauces.

Prices for branded table sauces have increased in the wake of the Brexit vote last June and are now up 3% year on year on average across 867 SKUs in the major mults [Brand View 52 w/e 13 January 2017].

And it's not just Unilever's sauces that are more expensive. Some of the biggest price hikes in the category over the past year have been on iconic SKUs from the Kraft Heinz stable such as Heinz Tomato Ketchup 342g (up 15% year on year to £1.45), HP Sauce Brown 255g (up 21% to £1.25) and Lea & Perrins Worcestershire Sauce 150ml (up 25% to £1.50).

Heinz Salad Cream 425g is 18% cheaper at £1.40 - but on average Heinz prices are up 12% across 74 SKUs.

Kraft Heinz last increased rsps in February 2016 but does not control in-store prices, which are "set independently by retailers" says a spokesman.

The supplier's cost prices are under "constant review" but there are no "immediate planned changes" he adds.

Meanwhile, Branston Original Pickle 520g is 5% more expensive at £1.77 on average, and there have been price hikes on other Branston lines.

Brand owner Mizkan Euro has not made any cost price changes to date, insists marketing director Ed Culf, and "any changes in on-shelf prices are completely driven by the retailer". However, the supplier is "seeing commodity headwinds" and is also "constantly reviewing" its position, he adds.

Prices for Unilever's Colman's sauces are up 5% across 20 SKUs. Colman's Bramley Apple Sauce 250ml, Colman's Horseradish 250ml and Colman's Tartare Sauce 250ml are all up 10% to £1.44.

Maille sauces are also 12% more expensive on average across 14 SKUs, with Dijon Mustard 215g up 12% to £1.58, Hollandaise Sauce 200g up 9% to £1.75 and Tartare Sauce 200g up 9% to £1.87.

Unilever said last week it had been forced to raise cost prices due to "the combined effects of long-term price deflation, rising commodity costs and the devaluation of sterling".

However, Unilever's Hellmann's brand of mayonnaise is actually 1% cheaper on average after promotional price cuts on squeezy SKUs.

"For Unilever, offering our consumers great value for money and ensuring our brands remain affordable is always of paramount importance," says Jill Ross, vice president for customer development, Unilever UK.