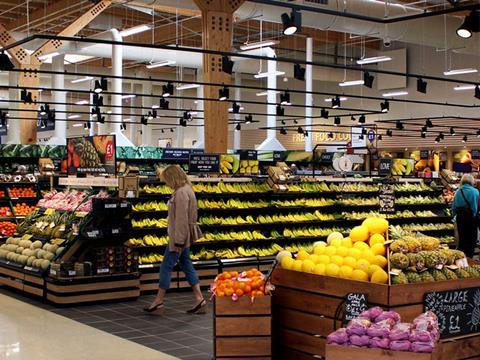 Tesco has hiked the price of a five-pack of bananas by 10p to 90p amid surging wholesale prices caused by poor weather in Central and South America and the post-Brexit currency crash.

Tesco's unit price for bananas is now the highest it has been since April 2015 [Brand View 48 months w/e 4 July 2017].

The retailer blamed the price hike on the rising cost of importing the fruit from the Americas, insisting it "only considers price increases when absolutely necessary".

Tesco's move on bagged bananas could signal a fresh round of inflation for the fruit, which was subject to price increases across the mults at the end of last year as a result of the weakness in the pound.

Tesco, Asda and Sainsbury's increased their price for a kilo of bananas from 68p to 72p in December, marking the first price rise on the SKU in the mults since the supermarket price war began in 2014.

Waitrose also put up the price of its own label bananas to 72p for a kilo last year, and increased that again to 75p in March, citing increased costs for the fruit.

Asda upped its 10-pack of own label bananas from £1.50 to £1.65 in August, but dropped it down to £1.59 in May.

Wholesale prices of bananas are up 18.7% year on year, after poor weather in Central and South America disrupted production. Prices reached an average of £837/tonne at the end of June due to flooding in key regions including Ecuador, Colombia and Peru [Mintec].

The weather is unlikely to lead to a UK shortage of bananas, which imports from Costa Rica, Colombia, Panama, Ivory Coast, Ghana and Ecuador.

However, it has put upward pressure on global banana prices when costs of the fruit are already rising in the UK due to currency fluctuations following the Brexit vote.