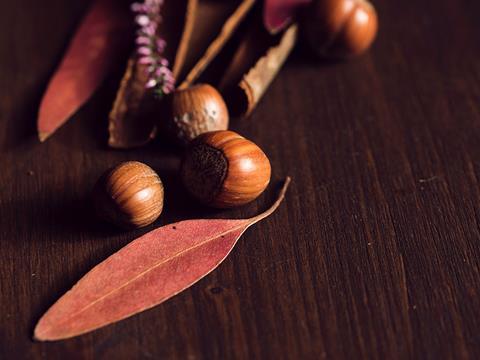 A rebound in the Turkish lira is pushing up the cost of nuts and dried fruit ahead of Christmas.

Until recently, British importers have benefited from favourable prices for Turkish goods following the unprecedented fall in lira, which lost almost half of its value between August 2017 and August 2018 - making it one of the worst performing currencies in 2017/18.

The lira fell as a result of political instability and a lack of confidence in Turkey's economic growth and reforms, with concerns further exacerbated by the country's deteriorating relationship with the US.

However, since August this year the lira has recuperated 33% of its value, driven by an improved Washington-Ankara relationship and changes in Turkish monetary policies.

This has resulted in an uptick in the cost of Turkish hazelnuts since September. In GBP terms, they are now 18% higher than last quarter and 7% higher than last year, though they remain below the five-year average. Turkish sultana prices are also up 16% on last quarter and 52% higher than last year.

Adverse weather conditions have added to upward price pressures on both commodities.

Turkey's hazelnut production is expected to drop by around 15% this year to 630,000 tonnes, as the mild winter has not provided enough chilling hours and yields are expected to be short of last year's good crop.

Despite the lower crop, the Turkish Grain Board (TMO) has decided to intervene in the market again this year, buying nuts from farmers at higher prices. At the beginning of November, the TMO still held 79,000 tonnes of nuts from the 2017 harvest.

Turkey's sultana crop, meanwhile, has been estimated at 280,000 tonnes, down 8% year on year following heavy rains and hail damage.
Jara Zicha, Mintec