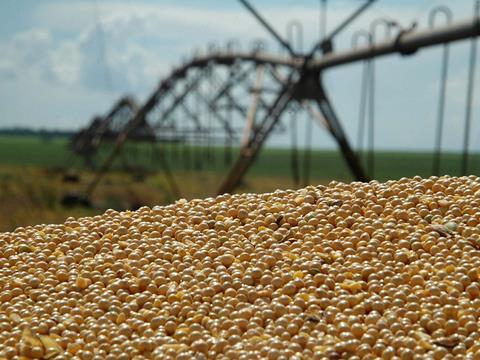 The US-China trade deal may be under threat if coronavirus undermines China's ability to meet its agreed soyabean purchases.

The outbreak is likely to reduce Chinese demand for soy in the first half of the year as logistics delays and factory closures disrupt supply chains.

The trade agreement signed in January committed China to significant increases in agricultural purchases over the next two years. And though demand is expected to rebound later in the year, some think Donald Trump could reignite the trade war if the deal intended to help US farmers is at risk.

"A president in election mode needs to clearly show that there is something happening with this trade agreement he has sold as a win," says Stefan Vogel, head of agricommodity markets at Rabobank.

The risk of China reneging on US purchases is exacerbated by this year's strong harvest in Brazil. Chinese importers are under no obligation to buy US soy, says Vogel, and lower Brazilian prices could leave US farmers struggling to compete.

"Even once China removed the tariff on US soy then Brazil will still be cheaper," he says. "For all the private companies [in China] it doesn't make a lot of sense to pay $10 more [a tonne] to satisfy the trade deal."

If this occurs, European buyers could benefit from cheaper soy as US farmers are forced to lower their price. "We've seen in the past that when China wants to exclusively buy from Brazil, prices will rise to the point where it is more attractive for every other country in the world to buy from the US," says Vogel.

Until now, the US has not produced sufficient volumes of soy to allow Europe to entirely shift away from South America. But US soyabean production is now expected to jump 18% year on year from September, according to the USDA. "It should help Europeans to get cheaper soyabeans then normal," Vogel says.