Functional has been forced to reinvent itself to such an extent over the past year that the category's already loose definition has become more nebulous still.

In December, six months after they were finalised, the European Food Safety Authority's list of approved health claims was enforced - and four in five food health claims were banned, including widely used ones such as those associated with probiotic bacteria and antioxidants.

Many brands had already taken pre-emptive action, changing or ditching their claims before the regulations kicked in. The number of overt functional claims has fallen away sharply over the past year, with only bone health on the rise for new product launches, according to Mintel's latest data.

Somewhat ironically, the void created by this clampdown on spurious claims has partly been filled by mainstream foods that can make more generic claims or take advantage of implied health benefits - like porridge oats, snack bars, energy drinks, coconut water and, of course, the raft of new added or high-protein lines. Functional yoghurts, on the other hand, have seen their share of NPD eroded in the past two years.
" While NPD has tailed off in some areas this year, it has still increased across over the past two years as a whole"
With some consumers taking the view that more tangible benefits are offered elsewhere - notably free-from - it's no surprise some experts predict functional will lose form as the new claims culture takes hold. But is it really game over, or does functional just have to learn to play by new rules?

While NPD has tailed off in some areas such as digestive health this year, it has still increased over the last two years across functional as a whole. Indeed, yoghurts have only seen their share of NPD slip because other sub-categories have increased activity, not because yoghurts have cut theirs.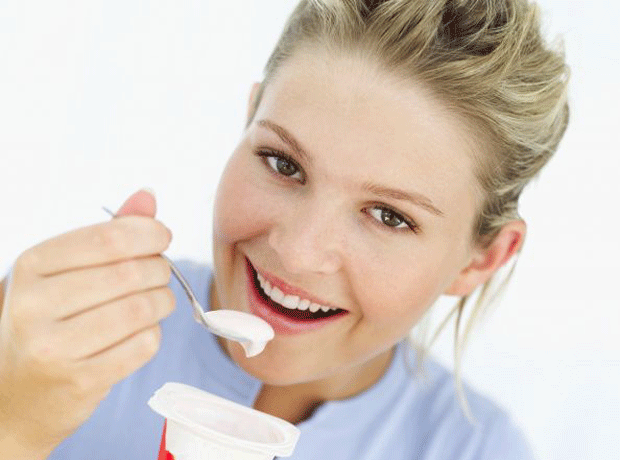 What has changed is the type of claim made. Take Yoplait, which last autumn launched Calin+, a yoghurt range containing vitamins du jour 'Calcium + Vitamin D For Strong Bones', and Benecol's Fat Free Forest Fruits yoghurts, also launched last autumn with the claim 'proven to lower cholesterol'.In yoghurt drinks, meanwhile, we've seen Flora Pro.activ's strawberry flavoured mini drink with added plant sterols, and a number of own-label launches, including Morrisons' cholesterol-reducing strawberry shots and Aldi's Optifit cholesterol reducing yogurt drink.

Others, like Danone and Dairy Crest, have moved away from overt claims, the former with the more subtly communicated 'feel good from within' positioning of Activia, and the latter with its functional spread Clover Seedburst, which launched this January.
" The energy segment as a whole is much easier to understand consumers recognise the benefit" Georgina Thomas, GSK
The shift to generic health cues coupled with a heightened focus on vitamins has also enabled brands once on the edge of the category to get in on the act. "The energy drinks sector is up 8% by value says Georgina Thomas, category controller at GSK Consumer Healthcare. "This is because the energy segment is much easier to understand."

Even so, one in four cite a lack of belief in product benefits as a reason not to buy sports and energy drinks, notes GSK, which is why this March it introduced shoutier packaging for its Lucozade Revive brand, flagging up the claim 'with 4x energy-releasing B vitamins'. It also urges retailers to merchandise it on the more health-associated enhanced and flavoured waters fixture, instead of alongside sports and energy drinks.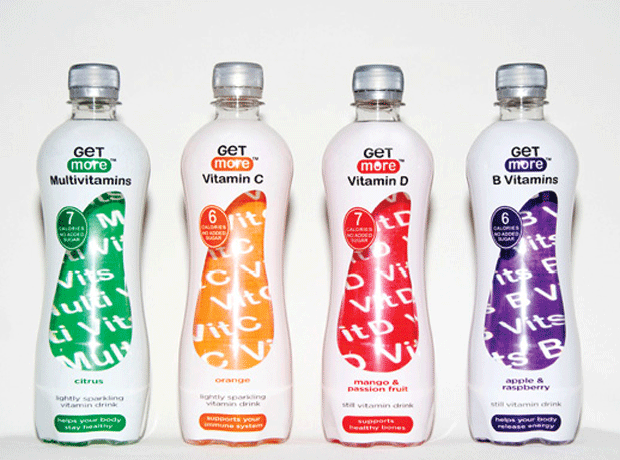 Other brands are using tie-ups with health organisations to bolster the credibility of their claims. In support of Flora Pro.activ, Unilever has entered a three-year partnership with the British Heart Foundation and is launching a campaign to reduce heart disease in women, for instance, while Mornflake stationed a representative from Heart UK at last month's BBC Good Food Show to explain the benefits of oatbran. Flora Pro.activ is claiming an 11.1% volume growth in the last 12 months and Mornflake claims it is the fastest-growing major brand in value.

The dairy sector, meanwhile, is successfully persuading consumers that high-protein milks and shakes are not just for sports use. This spring saw a host of energy milk drink entrants into the multiples, including a high-protein variant from For Goodness Shakes, which marketing director Alex Brooks claimed would be the first lean protein shake sold in supermarkets.
" Shoppers are increasingly unwilling to compromise on taste in order to be healthier" Adrian Adams, Unilever UK
Maxinutrition is also stepping out of its sports niche to target mainstream shoppers with a 250ml protein-rich milk drink in chocolate or strawberry, listed in all types of outlets. Other new arrivals such as Upbeat from The Good Whey Co, a whey protein and fruit juice mix made with fresh milk, and Arla's Wing-Co high-protein chocolate milk are marketing their drinks as a snack or breakfast replacement.

Functional fresh milk is another key growth area and not just for the brands - last summer, Tesco launched a Healthy Bones and a Multivitamins milk. Indeed, own label has been increasingly active in functional, more than doubling its share of new launches from 14.4% in 2008 to 31.7% in 2012 and growing faster than branded [Mintel]. Leading the charge has been Morrisons' NuMe range, which boasts lines such as cholesterol reducing strawberry shots, and accounted for 11% of functional launches this year [Mintel].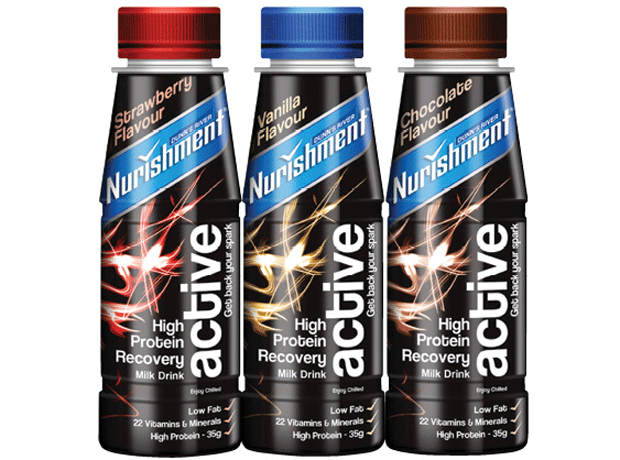 The perceived value for money of own label is likely to stand it in good stead, with Mintel research showing 57% of consumers think functional benefits are just an excuse for companies to charge a higher price. But the brands have plenty to play for too, with less than one in five consumers buying functional products regularly, and one third claiming there aren't enough popular products with functional benefits.

Where the danger lies - for branded and own label alike - is in making functional claims that don't stand up to scrutiny. Worryingly, 52% of consumers claim not to have noticed any improvement to their health from using functional foods. Then there are those deemed in breach of EFSA regulations. The fact Yakult had to pull its advertising this May after the ASA argued that, although it made no explicit claim it implied a benefit, will have sent a warning that "even the slightest insinuation not backed up by EFSA" is likely to be pounced upon, says senior Mintel analyst Chris Wisson, noting that in terms of NPD, "there's not a huge incentive to push the boundaries".

With only watertight or generic claims now permissible, "it's important for products not just to focus on functionality", adds Mintel global food science analyst, Laura Jones. "Over 30% of people think the current range of flavours is unexciting or boring."

And one thing functional food can no longer afford to be is boring.
Focus on functional food: A new claims culture
1

Currently reading

Focus on functional food: A new claims culture

2

3