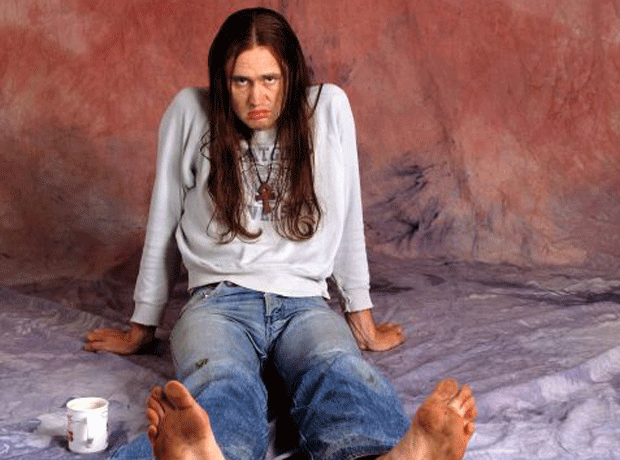 The young men of Britain are letting themselves go. More and more are starting to resemble Neil, the archetypal 'smelly hippy' from The Young Ones.

Research carried out exclusively for The Grocer reveals that 5% fewer 17 to 24-year-old men are washing their hair at least once a week than a year ago 5% have stopped styling their hair and 7% have stopped using deodorant [Kantar Worldpanel 52 w/e 12 May].

It's partly down to the economy, but it can also be attributed to the vagaries of fashion. Look no further than the 2.5% value decline in razor blades on volumes down 6.1% for proof of how the mores of fashion-conscious men - such as the bearded Mumford & Sons and Zac Efron - have affected the male grooming market.
" It's still way cooler to be a stubbly dotcom entrepreneur than a clean-shaven banker" Will King, King of Shaves
As a result, 2.3% of the total market's value and 0.5% of its volume have gone down the plughole in the past year [Kantar], while six of the 10 biggest brands have seen sales slide, with their combined losses totalling £12.4m [IRI 52 w/e 18 May].

Not everyone is morphing into a Neil, however. Many young men are sporting coiffured Beckham-esque locks - styles with names like the Short Fop, Redefined Wedge and Layered Boy Cut - and they're using styling products to maintain the look. "You can't avoid the macro picture: men are shaving less but styling more," says King of Shaves' (KoS) founder Will King. But will the increasingly polished looks of the fashion-conscious be enough to restore the category to growth?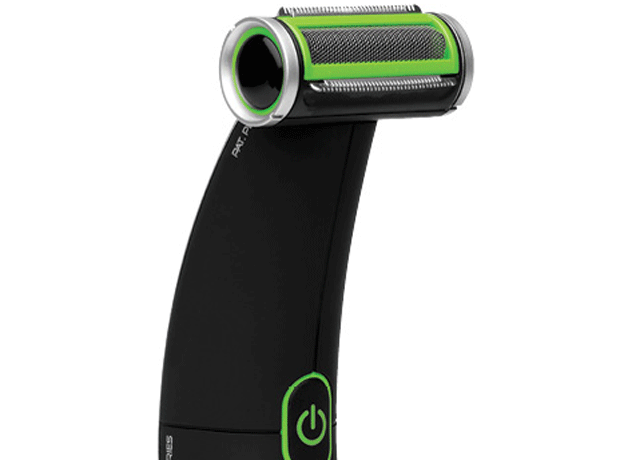 One of the key challenges is that the very age group that usually drives male grooming sales - namely young men - is currently contributing to its decline. High graduate unemployment is largely to blame, believes Kantar analyst Samuel Hart. "Seven per cent have stopped using deodorant in the average week because the core driver for such a routine is getting ready for work," says Hart. "Unemployment removes this and men stop using the products on a weekly basis. They haven't stopped altogether: they use deodorant and shampoo occasionally but not in the average weekly routine."

On the flipside, male hair-styling products are enjoying 12% value growth on volumes up 0.8% [IRI]. "It's still way cooler to be a stubbly dotcom entrepreneur in Shoreditch than a clean-shaven banker in the City," contends King. Razor sales aren't just seeing volume sales fall at more than double the rate of value sales (see left) because beards are still in, though. Many commentators suggest that the growing sophistication of razors sometimes means they don't need to be replaced as often.

There's also evidence to suggest men are being put off brands by their higher price and moving to own label. Kantar points to a 7.4% volume decline in branded razors and a 8.3% fall in branded shaving soaps, versus just a 0.9% slip in own-label razor sales - and an 11% hike in own-label shaving soap sales (including gels, creams and oils).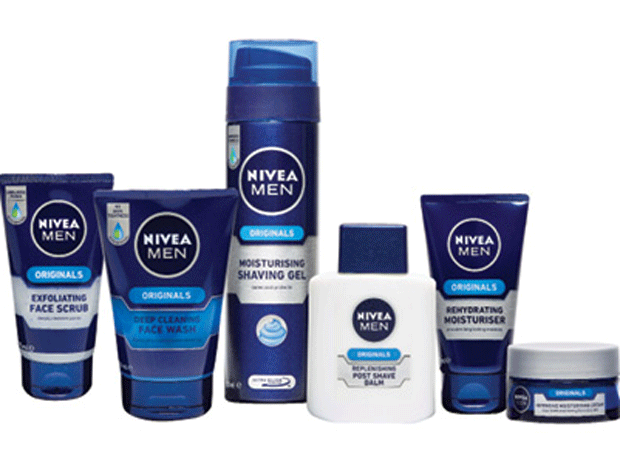 However, over the category as a whole, own label's stronger volume sales have come very much at the expense of value sales. While brands suffered a 1.7% decline in value on volumes down 1.3%, own label saw value slump 9.1% on volumes up 1% [Kantar]. The 151% hike in own-label promotions clearly had an impact, even though the average depth of own-label deals fell from 25.9% to 22.5% [BrandView.com 52 w/e 18 May].

Not that brands haven't been promoting hard, too. Of the sector's top 10 bestsellers identified by IRI, only Adidas has reduced its activity in the past year (by 26.8%), and the top 10 increased their promotions by 29.7% overall, while average depth of deal remained unchanged at 35.8%.

The question is: do you offer more promotions or deeper cuts? Simply upping the number of deals doesn't always pay off, as the 44.3% hike in deals on Gillette, making it the past year's second-most promoted brand in the category after Sure [BrandView.com], illustrates: the brand has suffered a 1.6% dip in value sales [IRI].

Offering deeper cuts and competing with own label on price can work, however. It certainly has for Right Guard, which has bucked the decline in deodorants partly by upping deal depth to become the most heavily discounted top 10 brand of the past year [BrandView.com].

"Price without a doubt is of huge importance, more so than in previous times," says Alex Grogan, MD of ManCave, which launched into 120 Sainsbury's last December and will expand its five-strong range with four new lines next month. "But even though customer segmentation is mainly attitudinal, there are other considerations, from ingredients and volume to performance and quality."


NPD is another weapon that can be used to good effect. Take Dove Men+Care, which has defied the 12.1% value decline in men's skincare [Kantar] with a little help from the December launch of a facecare range.Significantly, it's not targeting cash-strapped younger men. "It's now worth over £2m, adding much-needed value to the market through tapping into a straightforward approach to skincare and targeting older men," says Peter Embleton, Unilever category manager for men's toiletries. "Meanwhile, the Men Manual advertising campaign and Rugby Union sponsorship raised brand awareness."

The brand also took a leaf out of Unilever stablemate Lynx's book in April, launching a 'shower tool', which bears many similarities to the Lynx Manwasher launched last August. With Lynx's core younger target market taking less pride in personal hygiene - reflected by the brand's 3.4% value decline [IRI] - it's no surprise Unilever launched a Lynx range for women in January 2012.
" Price without doubt is hugely important, more so than in previous times" Alex Grogan, ManCave
But don't write off the male grooming market altogether. Fashion is fickle and with the rise of what Jon Shaw, creative partner at branding consultancy Future Filter, calls a more "polished aesthetic within men's hairstyles", the market could bounce back yet.

King agrees, pointing to the A-listers who are now getting rid of their beards - such as Ben Affleck, who was one of the first to finally dust off the razor, reportedly at an Oscars after party in February. However, King adds: "It will be tough for brands to get back to full high-digit growth for some time to come."

Many will be hoping Efron follows Affleck's lead sooner rather than later.
Focus on male grooming: the smelly hippy's back
1

Currently reading

Focus on male grooming: the smelly hippy's back

2

3