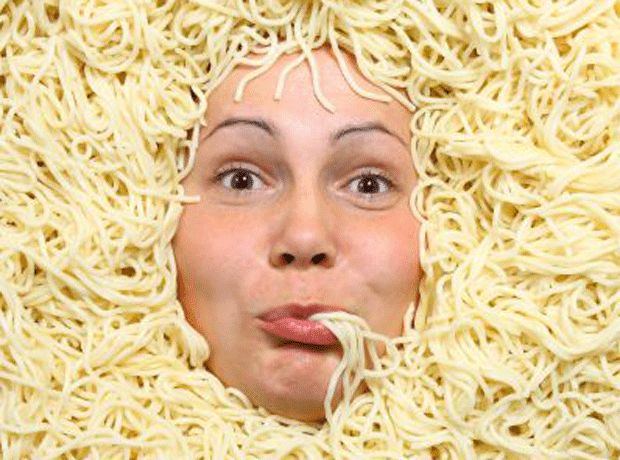 Are Brits turning Japanese? We're not quite slurping through 42 packs of instant noodles a year, as the average Japanese consumer does, but we're undoubtedly eating more than we did. The World Instant Noodle Association reckons Brits' consumption of instant noodles has surged 30.8% since 2008 to 5.5 packs a year.

And it's not just instant noodles that are in growth. A raft of recent premium and convenient NPD from existing players coupled with the entry of a number of powerful brands to the market, among them Innocent and Rustlers, mean hopes are high for rice & noodles. Some even predict the recent spate of fresh noodle meal launches will help spawn an entirely new category.

So, with combined rice & noodle sales having grown 5% in value and 4% in volume over the past year [Kantar Worldpanel 52 w/e 12 May], who exactly are the market's champions? And, as the ongoing growth continues to attract an increasing number of newcomers to the market (such as Japanese noodle giant Nissin), what are established players here in the UK doing to defend their positions?

Plain noodles are the standout winner, having enjoyed value growth of 11.6% on volumes up 6.2% [Kantar]. This is partly down to scale: the subcategory accounts for just 6% of the £470.8m rice & noodles market, so it is growing from a much smaller base than, say, ambient plain rice, which has still managed solid 6% value and 5.7% volume growth. But it is also down to what could be called the 'Wagamama effect'.

"Consumers are increasingly exposed to noodle-based dishes in their own local environments," says Alain Chua, global marketing manager at Blue Dragon. "Noodle bars and oriental restaurants are more visible, so consumers are becoming more confident and attempting to recreate dishes in their own homes."
"We're seeing growth in interest in scratch cooking fusing flavours and ethnic foods" Helen Tarragano, Amoy
Price, of course, has also played a considerable role. IRI notes that volumes of Chinese-style noodles sold on deal in the past year have inched up from 44% to 46% [52 w/e 25 May]. More significantly, average depth of deal has increased from 17% a year ago to 28% in the past year, helping to drive growth in the overall subcategory.

Chinese-style noodle leader Sharwood's and number two brand Amoy have led the promotional charge, both slightly upping volume sold on deal but investing significantly in offering much greater savings. The average depth of deal on Sharwood's increased from 14% to 27% [IRI] and for Amoy it went from 23% to 34%, the deepest saving on offer in the subcategory.

All this has helped put both brands in double-digit value growth with volumes up circa 7% [IRI]. Blue Dragon, meanwhile, is getting squeezed: value sales have fallen 25.3% on volumes down 28.6%, despite a £4m campaign featuring TV ads encouraging consumers to make their stir fry "legendary", which launched in February to coincide with Chinese New Year.

Part of the problem for Blue Dragon has been a distinct lack of NPD. You have to cast your mind back to January 2012 for the brand's last launch, dry egg noodle nests. While Amoy's last piece of NPD in the category - its first dry noodles range - is only marginally more recent (February 2012), the brand has at least kept up the promotional pressure.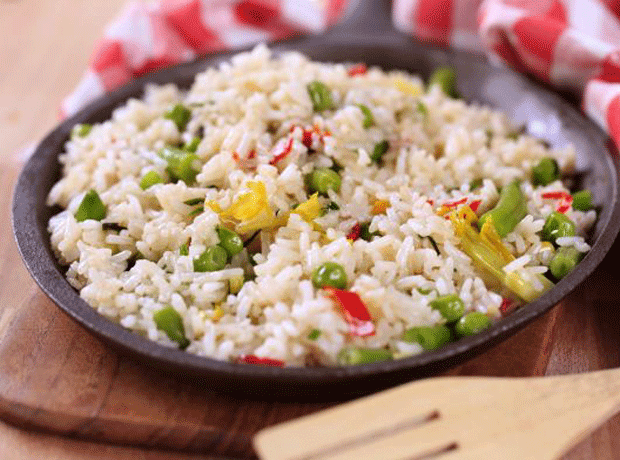 'Lego meals'

That's not to say that across the wider category, there's been a shortage of NPD, however - and two areas in particular seem to be attracting attention: meal kits and chilled microwaveable pots.

The proliferation of wrap kits has prompted suppliers to try and emulate their success with rice and noodle kits. Helena Jevons, head of marketing at rice, pasta and noodle brand Dell'Ugo, believes such kits hold huge potential for the category.

"The creation of meal kits including ingredients that would not commonly be found in a home store cupboard, such as lemongrass, ginger and satay sauce, represents a real opportunity for noodle brands," contends Jevons.

"The key here is to keep ingredients interesting and unusual, giving consumers the chance to try something they wouldn't know how to use without a bit of hand holding - 'Lego meals' if you like."

As well as bridging the divide between instant 'snack' offerings and scratch-cooked meals, kits are also seen as higher quality, adds Carine Gauyet, head of marketing at Bespoke Foods, whose offering includes Thai Taste, Nem Viet and Malay Taste meal kits that can be cooked from scratch in less than 15 minutes.
"Consumers are realising they can go to chilled ready meals for taste, health & convenience" Paul Brown, Innocent
"Consumers are looking for quick and easy meal solutions but they are also concerned with taste, quality and health," she says. "Containing all the components needed to create popular rice and noodle dishes, the kits provide consumers with quick, easy and authentic rice and noodle meal solutions."

The brand has been running 'try me free' promotions across its Thai Taste brand in the last 12 months to encourage trial and is now extending the offer to include its Malay Taste and Nem Viet brands.

"Try-me-free offers have worked very well, rewarding existing users and driving new customers to the fixture," says Gauyet. "Brands need to realise the role promotions can play in driving product trial as consumers look to tighten their belts and monitor their expenditure more closely. Brands can't just rely on being on shelf any more."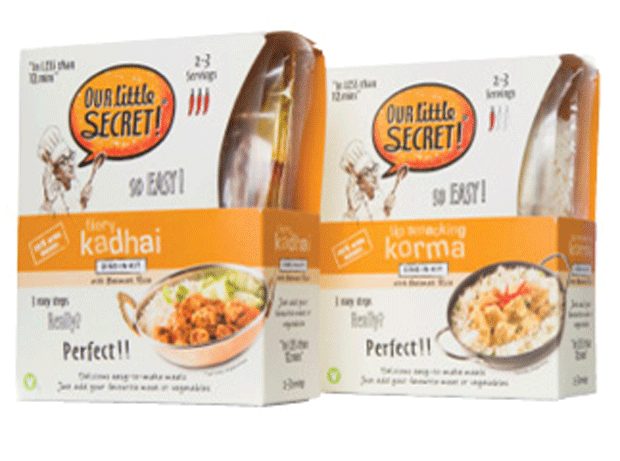 Fresh thinking

Rice brand Kohinoor Foods is preparing to enter the meal kit sector with a new convenience brand in October. The eight-strong Our Little Secret range includes Awesome Tikka Masala and Yummy Thai Red Curry 'dine-in kits', which offer a complete meal in 12 minutes - all the consumer needs to do is add protein.

"We are targeting hybrid mainstream British shoppers - people who look for good quality and taste but also convenience in their regular routine of scratch cooking," says Kaushik Dutta, marketing manager at importer Indo European Foods. "Those shoppers are also ready to pay for more truly premium products."

Meal kit suppliers aren't the only ones pushing premium. The new breed of fresh, single-serve noodle dishes are also pulling out the stops when it comes to more upmarket NPD. Innocent entered the market in April with the launch of four Asian street-food inspired noodle pots, including Japanese ramen and Vietnamese curry flavours, all with two portions of vegetables and under 300 calories. Tesco and Sainsbury's promptly gave the new range nationwide listings.
"Rustlers Noodles offer a quality, credible alternative to ambient equivalents" John Armstrong, Kepak
"Consumers are quickly realising that chilled ready meals is a place they can go to for great-tasting, healthy and convenient lunch or dinner alternatives," says Paul Brown, food commercial director at Innocent.

And they are prepared to fork out significantly more on these fresh 'meal' pots than they'd expect to spend on ambient instant pot 'snacks'. Innocent Noodle Pots carry an rsp of £3.79, compared with the £1 price point traditional, ambient instant noodles usually carry.

Yet, notes Brown: "Sales are steadily growing and we're working on some exciting new South East Asian noodle recipes to launch in early 2014."

Fresh noodles are proving such a hit with consumers that Kepak Convenience Foods entered the market with chilled meat noodle snack pots aimed at men under its Rustlers brand in April (having launched chilled pasta pots under its Zugo's Deli Café brand in 2011). Now the company wants to create a whole new category called Hot, Quick and Tasty for such products.

"Consumers have become more discerning and this has been reflected in the type and quality of NPD over the last year," says Kepak marketing director John Armstrong. "We have broadened the appeal of the Rustlers brand with the launch of real meat Rustlers Noodles offering consumers a quality, credible alternative to ambient equivalents."

Not that ambient players seem overly concerned. Ambient instant noodles sit in an entirely different part of the store, after all, and with a much lower price point one could argue that they are aimed at an entirely different consumer and occasion.

The ambient instant noodle market certainly isn't struggling sales-wise: Pot Noodle has enjoyed 4.1% growth on volumes up 5.3% and Batchelors Super Noodles' value sales surged 12.7% - partly thanks to a cut in promotional activity that led to an 11.6% hike in average price - on volumes up 1% [IRI].

Price and convenience aren't the only reasons for their continued appeal. Ambient instant noodles, like their more premium fresh cousins, have responded to consumer demand for more exciting and authentic flavours. Unilever added a piri-piri chicken flavour to its Pot Noodle range in May, for instance, and backed the launch with a £1.4m marketing campaign including a TV ad from June.
Instant success

"Pot Noodle is the market leader in the instant hot snacks category with a 49% market share," says Karl Roche, brand manager for Unilever-owned Pot Noodle. "We are really excited to be launching a hot variant alongside a wide-reaching campaign that directly targets Pot Noodle's core audience of 16 to 24-year-old guys."

Meanwhile, Premier Foods added a sizzling king prawn variant to its Batchelors Super Noodles range and launched a range of just-add-water noodle and pasta Deli Boxes in May. The Deli Boxes, which include chow mein and chicken & mushroom variants, come in premium New York-style takeaway boxes and are designed to broaden the category's appeal to women.
"It's essential that brands create high quality products and evolve with new varieties" Kaushik Dutta, Indo European Foods
"Consumer research has demonstrated that our Deli Boxes appeal to more upmarket shoppers versus typical pot snack products, which has brought more affluent shoppers to the category," says Premier's Thomas. "We are seeing more and more emerging flavour trends that are linked to enhancing authenticity, for example using authentic ingredients such as Szechuan pepper instead of black pepper, or using rice flour instead of wheat flour for noodles,"

Japanese supplier Nissin believes it has upped the ante on the authenticity front with the June launch of Soba Noodles, a range of just-add-water Japanese fried noodles. Indeed, Faizal Fulat, buying director at distributor Chadha Oriental, goes so far as to say: "Nissin Soba Noodles will revolutionise the ambient instant noodle market."

"The premium quality is unrivalled and the Soba Noodles pots are unique in offering a true pot noodle meal, as opposed to a noodle-like soup."

Rice players are also trying to take premium to another level. Italian rice brand Riso Gallo, for instance, is preparing to relaunch its Risotto Pronto range of ready-to-heat rice with the addition of black truffle, parmesan and seafood medley flavours in October. It's also gearing up to unveil a new, premium, one-year-matured dry rice in the same month, while a range of speciality rice from around the world, including venere black rice and rice for sushi, is currently in development.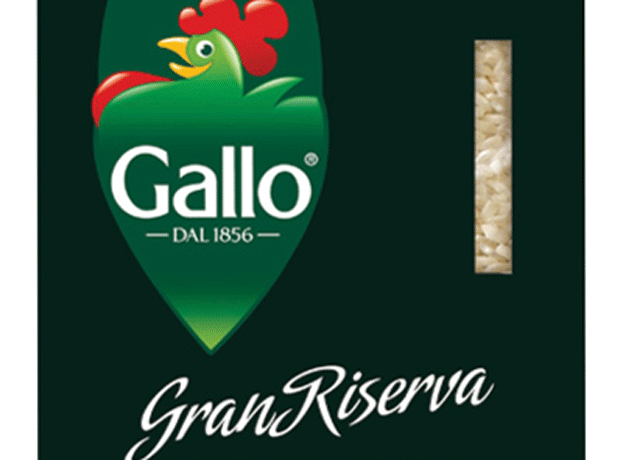 Posh rice

"Our aim is to capitalise on our reputation of high quality and to establish Riso Gallo as Europe's rice specialist," says Jason Morrison, MD of Gallo UK. "Consumers are looking for high quality that's value for money and premiumisation in those areas is a perfect opportunity for us. It is incumbent on us to continue to offer new and exciting ways to eat rice."

This is especially germane when you consider the contrasting fortunes of various rice sub-categories over the past year. Many commentators believe more innovation is required to sustain growth. "There just aren't enough quality products," says Indo European Foods' Dutta. "The category is dominated by dehydrated products and what little is available is expensive if you equate it per 100g of similar products. It is essential that brands create high-quality products and evolve with new varieties."

The good news is that some brands have started to do just that. In January, the Real Basmati Rice Company launched a basmati rice that's fully traceable to the family farms in the Punjab where it is produced.
"Consumers in the UK are increasingly looking for genuine, unadulterated, pure basmati rice" Gurmail Singh Lal, MAP Trading
"Sales have shown massive growth," claims company owner Shahid Medhi. "On average we are selling 1,000 one-kilo bags a month and in May and June our rice was one of the top 50 selling products out of more than 2,000 lines that our distributor Cotswold Fayre sells to the independent retail trade."

Global rice supplier Amira also got in on the premium action with the May launch of Superior Aromatic rice, a new white rice grain from the foothills of the Himalayas. Amira UK CEO Tony O'Connor is the second person to mention the 'r' word to describe the impact they think their product will have on the wider sector.

"The premium sector presents a huge opportunity for rice and Amira will revolutionise the category by driving consumers to reappraise rice as much more than a mere commodity," he says. "Superior Aromatic will help elevate consumers' perceptions of rice from an unexciting side dish to a highly valued cupboard essential."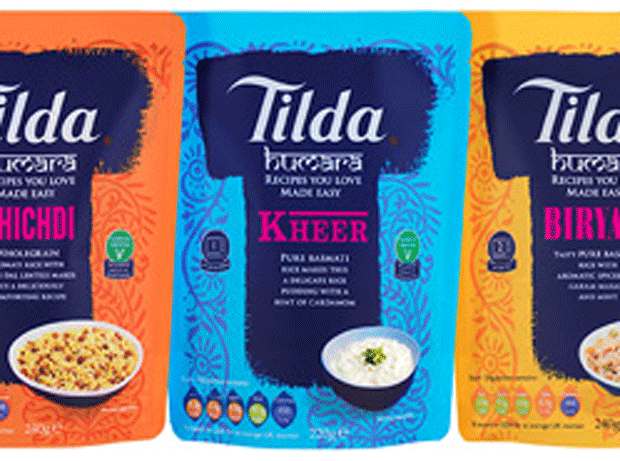 Authenticity

Tilda has also gone up in the world after winning a listing in Harrods food hall for its Vintage basmati rice, which comes in golden bags inside black, gift-style packaging. The brand set aside rice from its 2006 crop after it was identified as exceptional, and the NPD even secured its own Harrods window display - the first for a rice brand in the iconic store - following its launch in April.

"The listing for Vintage in Harrods solidified our premium positioning and extended our customer base," says Camilla Sheeley, Tilda senior brand manager.

Tilda's overall rice sales are up 8.6% on volumes up 6.6% [IRI], and the brand says it has enjoyed a 'record-breaking' year thanks to Vintage, the ongoing success of its Tilda Kids range and the launch of Tilda Humara, a range of microwavable rice for young Asians that, like Vintage, taps into consumer demand for authenticity.
"To justify higher prices, brands need to deliver flavour, convenience, quality and innovation" Carine Gauyet, Bespoke Foods
With authenticity, provenance is also becoming more important, says the largest importer of basmati price from Pakistan, MAP Trading. "UK consumers are increasingly looking for genuine, unadulterated pure basmati and greater authenticity in provenance and quality," says Gurmail Singh Lal, sales and marketing manager at MAP Trading, which is DNA-testing its White Pearl brand to ensure it meets the company's "stringent criteria" for toxicity, grain size and defects.

Rice brands, like their counterparts in noodles, are also looking to extend their customer base by introducing more convenient, ready-to-heat formats. It shows in Kantar's numbers: although plain rice maintains its number one share position with a 32.5% value share of the market, up 6%, pouch rice is not far behind with a 32.3% market value share, up 5.1% [Kantar].

Mars is driving much of the growth in ready-to-heat. Developments in the past year include Uncle Ben's rice single-serve multipacks and Seeds of Change ready-to-heat rice & grain pouches. "Convenience continues to drive more consumer purchases and with 95% of the UK owning a microwave, simple meals that are quick and easy to prepare are as popular as ever," says a Mars spokesman.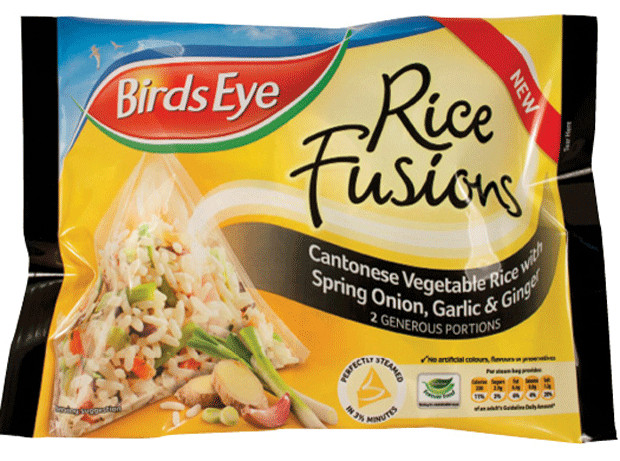 Own label

Brands will have to keep tapping opportunities like this if they are to stave off the advances of own label in the coming year. Although IRI notes a fall in share for own label in the rice and hot snacks sub categories, across the rice and noodles market as a whole, own-label value sales have risen 7.6% on volumes up 6%, while brand sales are up 3.5% on volume growth of 1.8% [Kantar], suggesting own label has slurped up more of branded's share over the past year.

This means brands need to work harder in the coming year. "To justify higher prices than own label, brands need to deliver on flavour, convenience, quality and innovation," says Bespoke Foods' Gauyet, adding that many brands need to make better use of their marketing budgets, particularly when it comes to digital and social media.

Sampling could also be key. Birds Eye, which is adding to its Rice Fusions range with a Cantonese variant in September, is supporting the launch with its biggest sampling tour to date. The six-month 'make more of midweek' tour, which started in May and ends in October, will see two supersize sampling rigs visit 320 supermarkets nationwide to showcase products including Rice Fusions.

"Over 675,000 product samples will be handed out at Asda, Morrisons, Sainsbury's and Tesco reaching an estimated 2.4 million shoppers," says Jonathan Smith, brand manager at Birds Eye Fusions.

As ever, pricing, promotional activity and NPD will also be crucial to the category's fortunes. If rice & noodles are to continue to steam ahead, they may also have to challenge consumption conventions, says Gauyet. "Brands need to continue to highlight the versatility of rice and noodles and the fact they can be enjoyed not only with curries but with soups, stir fries, pad Thai and even desserts and breakfast."

Rice for breakfast? Perhaps we are all turning Japanese after all.
Focus on rice & noodles: the challenge for brands
1

Currently reading

Focus on rice & noodles: the challenge for brands

2

3

4

5

6

7

8

9