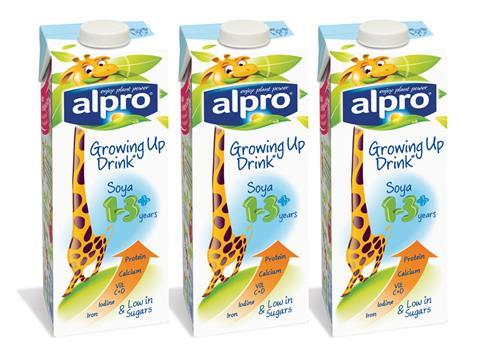 Alpro has recalled selected cartons of its Growing Up Drink amid fears they could pose a health risk following insufficient sterilisation.

The 1-litre UHT packs have been recalled after quality control testing showed a curdling issue with a batch of the drink with the best-before date 5 March 2018, sold only in Sainsbury's stores. No other Alpro products, including UHT Alpro Growing Up Drink sold by other retailers, are affected.

A "bad working valve" led to the sterility of the batch being compromised, which could pose a risk to health if consumed, according to Alpro. Over 3,500 cartons were affected by the recall, but only 800 of these had reached Sainsbury's stores before the recall was announced.

"Affected product will appear curdled on opening and will taste sour and, as a precautionary measure, should not be consumed," said a spokesman for Alpro.

"We strive to provide our customers with products of the highest quality and have taken this action voluntarily as on this occasion this product clearly does not meet our standards. We apologise for the inconvenience caused."

Alpro said it had made the decision to recall due to quality testing, despite receiving no consumer complaints.

It follows research by law firm RPC, which found that food and drink recalls unrelated to allergens rose by 78% to 137 recalls in 2015/16, up from 77 in 2014.15. The increase was caused by more stringent and effective product testing, and a greater willingness by manufacturers to recall products earlier to "limit reputational damage" said RPC.