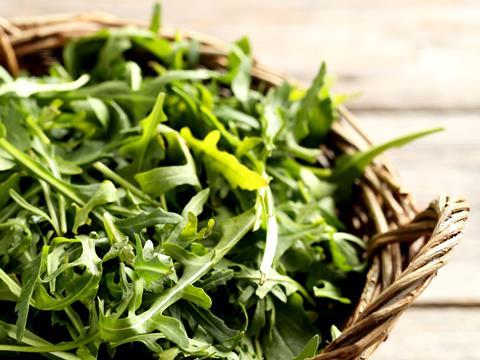 Public health authorities have stressed investigations over a potential link between mixed salad leaves and a deadly E.coli outbreak are focused on wholesale, not supermarkets.

In the latest update on the current UK outbreak of E.coli 0157, Dr Isabel Oliver, director of PHE's field epidemiology service, said it was "important to be aware that no individual wholesaler, supplier, retailer, or restaurant has been confirmed as the source".

The Food Standards Agency's investigations were focusing on "the distribution of mixed salad leaves to wholesale and not supermarkets", she added.

So far, the E.coli outbreak has 160 confirmed cases, and two people have died after becoming infected with the bug.

News last week that PHE and the FSA were investigating a possible link with mixed salad leaves, including imported rocket, sparked headlines warning 'killer salad leaves' could be on sale in UK supermarkets.

But PHE stressed yesterday that while "several of the affected individuals ate mixed salad leaves including rocket leaves prior to becoming unwell", it had not yet confirmed that salad was the source of the outbreak.

"The source of the outbreak remains unconfirmed and under investigation; we are not ruling out other food items," said Dr Oliver.

PHE is working closely with the FSA to trace, sample and test salad products grown in the UK and other parts of Europe. All food sample results to date have been negative for E.coli O157.

"A small number of wholesalers continue to be advised to cease adding some non-UK salad leaves to their mixed salad products pending further investigations," said Dr Oliver.