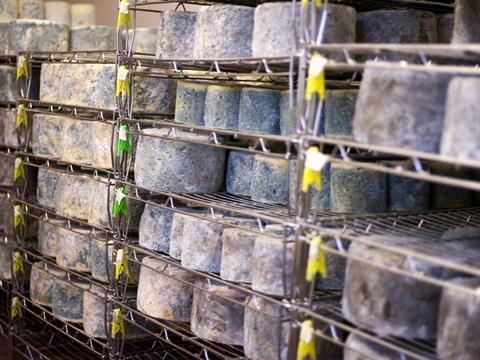 The cheesemaker linked to a major Scottish e.coli outbreak last year has had more of its product seized by South Lanarkshire Council following testing last month.

In the latest twist of the long-running saga between Errington Cheese and the authorities, the "entire stock of Lanark Blue" cheese was taken to a container in Paisley on Friday, the cheesemaker said, after tests by South Lanarkshire Council showed traces of e.coli. The council called the cheese "unfit for human consumption", and has made applications to a Sheriff to have the batches condemned.

The seizure follows a court ruling on 27 January, which stated an earlier detention of Errington products by the council was "unlawful and irrational", and granted an interim measure in favour of Errington Cheese.
However, the judge ordered Errington to wait a week before putting the products back on sale to give authorities time to consider their next move, leading to a seizure of Errington's product by the council under the regulations of the Food Safety Act.
Judicial review
As the council has chosen to pursue a ban of its products under the Food Safety Act, Errington said a judicial review of its case could now take place.

Batches of Lanark Blue and Corra Linn were first detained in January, after the company announced plans to put the cheese on sale. Neither of the cheeses had previously been linked to the e.coli outbreak, but were subsequently detained for testing by the council.

In addition to the detention of Lanark Blue, the council has also served 21-day detention notices on the cheesemaker's batches of Corra Linn in order to take further samples of the cheese. It will either be released or taken to the Sheriff Court following the 21 days, with the exception of nine batches, which the cheesemaker is allowed to sell.

"We believe that the removal of the cheese was unnecessary, unreasonable and potentially harmful to the cheese," said a statement on Errington's website. "Although this has been a really painful day for us it is none the less a relief as we may be able to get a judicial hearing of our case and get some kind of closure one way or another."