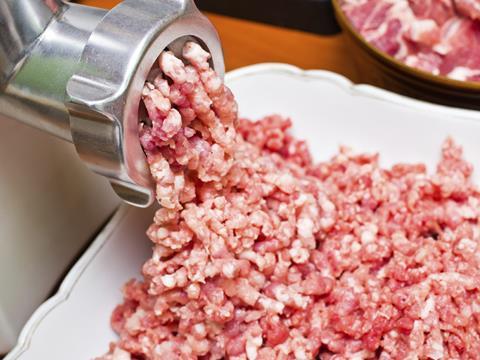 Local authority tests uncovered 44 incidents of meat adulteration in the UK last year, the Food Standards Agency (FSA) has revealed.
Responding to a Freedom of Information Act request on meat contamination, the FSA said authorities carried out 426 tests for meat identification on 665 samples of pre-packaged foods in 2014.
The 44 products that returned "unsatisfactory" results included minced steak and lamb burgers containing undeclared pork; sliced lamb and black pudding containing undeclared beef; and 'goat meat' products that were, in fact, sheep meat.
The FSA provided no information on what percentages of undeclared meat were discovered in the adulterated products, where they had been manufactured or sold, or whether they had been subject to recalls.
The FOI request had asked the FSA for a list of all food items found to be contaminated with meats other than those stated on their labels since the horsemeat scandal broke in January 2013. However, the FSA refused the request on the basis that collecting the information would be too costly.
An FSA spokesman said the agency was able to provide the list of 44 contaminated products because it "already had that analysis in the format it was released".
He added the information came from the UK Food Surveillance System (UKFSS) - a database which contains details of official samples taken by local authorities but does not include information on recalls or follow-up action.
"This does not mean that products were not withdrawn or that information was not given to consumers," he stressed, adding there was no information on the database to indicate whether any of the products had been labelled as halal.
He also said that even if database contained details of the brand or retailer of the products, the FSA would have been unable to publish them under FOI rules.
"Releasing brand or retailer information could prejudice the administration of justice, including any future legal proceedings," he explained."While we understand that there is public interest in such information, we believe that consumers are better served by ensuring that local authorities can continue to take appropriate action."
Commenting on the results, British Meat Processors Association (BMPA) director Stephen Rossides said: "All food, including meat products, should be correctly described and labelled, though the FSA quite rightly makes a clear distinction between gross adulteration of products – whether through negligence or criminal behaviour – and the comparatively few incidents where powerful DNA testing is able to detect adventitious presence of low level traces of unintended material".