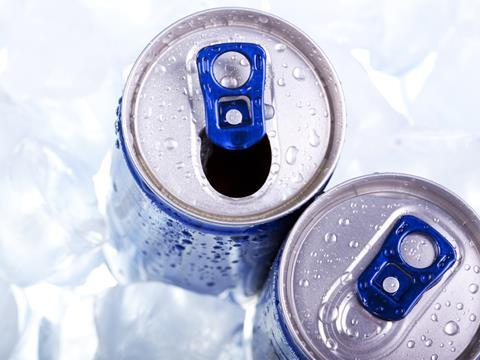 With most major supermarkets banning sales of energy drinks to under-16s from this week, attention now turns to how they will enforce the age restriction.

The ban is voluntary but pressure on retailers over the issue looks set to increase, with the House of Commons Science and Technology Committee this week announcing an inquiry into the consumption of energy drinks by young people.

It's not the first time a supermarket has tried such a ban. Morrisons introduced one at six stores in November 2013, but ended the trial in February 2015 on the grounds some over-16s had experienced difficulty legitimately buying energy drinks because they didn't routinely carry proof of age.

Now retailers are playing down concerns there could be complications enforcing the latest ban, which follows a Jamie Oliver/Action on Sugar campaign. The supermarkets point to how they already enforce legally mandated restrictions for under-16s on lottery tickets and some video games.
This time they intend to take a rigorous approach to requiring ID where there is doubt over a customer's age, with Waitrose, Aldi, the Co-op, Tesco and Morrisons all planning to exercise their Challenge 25 policies, currently used to enforce the age restriction for alcohol sales.

Another tool at supermarkets' disposal is internal test purchasing, whereby a mystery shopper attempts to buy a restricted item, and notes whether ID has been requested. Morrisons has already pledged to use test purchasing to ensure the ban is upheld.
What else is restricted?
Under-18s: alcohol; cigarettes, tobacco or nicotine-inhaling products; fireworks and sparklers; solvents and lighter fluids (if there is reason to believe they may be used for intoxication). The government is currently reviewing regulation of sales of corrosive substances - including bleach, drain cleaners, paint strippers, brick and patio cleaners - with Morrisons, Waitrose, the Co-op and Tesco all signing up to a voluntary ban for under-18s.
Under-16s: aerosol paint, National Lottery tickets. Under-16s must also not use petrol dispensers or buy petrol.
Meanwhile, Tesco and Waitrose have both said staff will undergo new training.
Anne-Marie Canham, MD of Under Age Sales, which works to support retailers selling age-restricted products, says: "If you have the correct signage, Challenge 25 posters, shelf barker cards and introduce an information leaflet explaining the reasoning behind the ban, this will help.

"Then train your teams on how to challenge for ID effectively to prepare them for unnecessary abuse. Back this up by providing application packs for Pass cards to the 16-year-olds," she advises.

The Co-op has furnished stores with "comprehensive communication" explaining the changes, including why they are being brought in and when they would take effect, a spokeswoman says.

Tesco is meantime throwing its weight behind Jamie Oliver's #notforchildren Twitter campaign to stop the sale of energy drinks to children.

Canham believes social media campaigns like this can help drive consumer acceptance of the policy. But despite the range of measures planned, she admits there could still be problems in enforcing the ban thanks to its voluntary nature.

"I think that with all the other burdens the retailer faces implementing existing legislation, with little support and guidance it becomes difficult. Without legislative backing it won't be seen to be as important as tobacco or alcohol," she says, adding that legislating the ban wasn't the answer either.

With the Science and Technology Committee's inquiry looming, all eyes will be on the success or failure of voluntary enforcement. You've been warned.