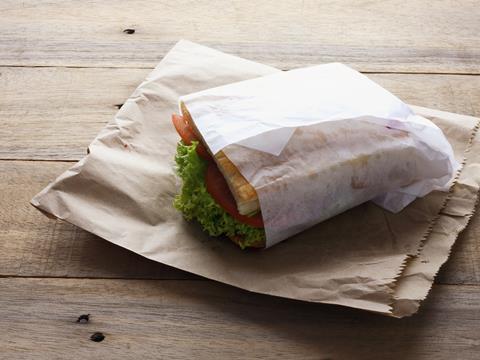 Considering allergy is the most chronic disease in Europe with a huge 44% of British adults now suffering from at least one (Allergy UK), I think it's nuts that only the bare minimum is being done to ensure the safety of people living with food allergies.
In the wake of the tragic case of 15-year-old Natasha Ednan-Laperouse, who died from an allergic reaction to sesame that wasn't listed as an ingredient on a Pret a Manger baguette, there have been calls for further changes to UK food labelling regulations.
Theresa May (although whether she will still be in office within the week is debatable at time of writing) has stated that she would look again at food labelling and the "responsibility of individual companies" in these such cases.
As food to go, delis and hot takeout concepts continue to blur the lines between retail and foodservice, wholesalers – including those who are members of the Country Range Group – are now on the allergen frontline. They are being asked to provide accurate allergen information and have to spend considerable resources collecting this data and, most importantly, keeping it up to date.
The correct information is vital so operators across retail and foodservice can have confidence in what they are selling, communicate allergens effectively and build absolute trust with consumers. After all, this is a matter of life or death.
I believe the responsibility for allergen data has to rest with food and drink manufacturers and the brands themselves. After all, they're the only ones who can definitively confirm what is in the food and drink they produce.
I would like to see a requirement for them to sign up to a code of practice to maintain allergen data on an industry-recognised database, ensuring all changes to product recipes are immediately updated and accessible.
Erudus, a collaborative data service for the food industry, has been trying hard to create such a database, but without support from the government, the FSA and the entire wholesale community, there is not enough pressure on food suppliers to get involved.
As a Federation of Wholesale Distributors council member I have been pushing hard for our industry body to lobby government, as well as wholesalers and manufacturers, to support one industry solution. It is up to the FWD, Defra, the FSA and other trade associations such as the FDF to agree and implement one single point for critical allergen information.
This needs to happen very quickly, before more tragic but preventable incidents occur.
Coral Rose is managing director of Country Range Group