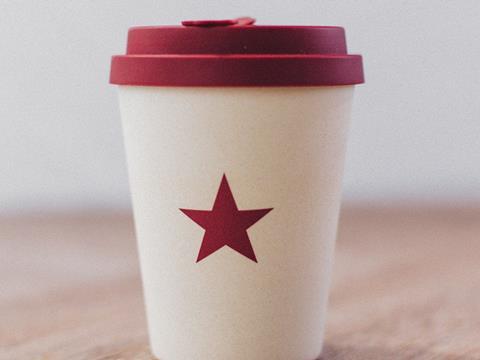 Under-fire sandwich chain Pret a Manger is facing further food-labelling woes, with customers taking to Twitter to complain of products being mislabelled - some containing dangerous allergens.

The chain, which has been linked to a second alleged allergen death this weekend, has faced a barrage of complaints on its social media account over the past few days.

Customers have complained about finding meat in products labelled as 'vegetarian', such as prosciutto in a pasta dish marked as 'kale and cauliflower macaroni cheese', or dairy ingredients in products labelled as 'vegan'. "@Pret Liverpool Street just sold me a 'vegan' flatbread with Pesto in it.. made incorrectly. I'm allergic to dairy. Seriously. You need to sort it out," tweeted one customer.

Others claimed they had dairy milk added to their tea and coffee instead of dairy-free alternatives, or almond milk added to their beverages instead of skimmed milk. "If I was somebody with an allergy right now I could be well, dead," said another disgruntled Pret customer.

Customers have also complained Pret sold them the wrong food items in the wrong wrappers, such as Red Thai Chicken Soup served in a Pea and Mint Soup pot - and vice versa; a Spicy Chicken Baguette served in an Artichoke and Mozzarella wrapper; and pasta served in a box labelled as containing an omelette.
Second death

Pret, which last week vowed to overhaul its food labelling policy following the inquest into the death of teenager Natasha Ednan-Laperouse, was implicated in a second allergen death this weekend as it emerged 42-year-old dental nurse Celia Marsh died in December 2017 after eating a Pret 'super-veg rainbow flatbread'.

The coroner has yet to set a date for the inquest into her death and the inquiry is ongoing. However, Pret said it "believed" dairy-free yoghurt supplied by CoYo that that was "later found to contain dairy protein", had resulted in "the tragic death of a customer from an allergic reaction".
CoYo, which recalled a batch of its dairy-free yoghurt in February 2018 after testing by local authorities found it contained traces of milk, has dismissed Pret's allegations as "unfounded".

"The dairy-free product we provided to Pret in December 2017, at the time of this tragedy, is not linked to the product we recalled in February 2018," said a spokeswoman. "The product recalled in 2018 was made with a contaminated raw material that was only supplied to us in January 2018."

A spokeswoman for the Food Standards Agency said: "Bath and North East Somerset Council were notified on 19 January 2018 by the Coroner, about a fatality that occurred on 27 December 2017, with a possible link to allergy. The FSA were then notified by the local authority of this fatality on 8 February 2018.

"The FSA worked with Bexley, the local authority where the dairy-free yoghurt manufacturer was situated, to investigate. Recommendations were made, appropriate action - including the issue of an allergy alert - was taken by the business and the investigation was closed."

Pret declined to comment on the social media complaints.