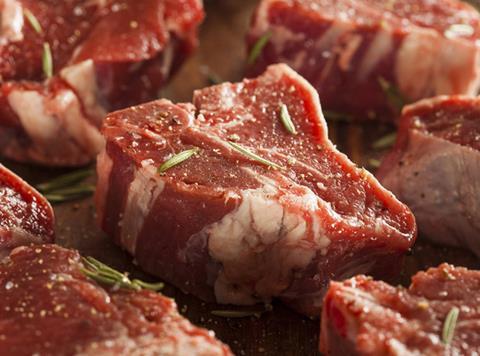 One of Russell Hume's six sites has been granted permission by the Food Standards Agency to resume production, after the meat processor was ordered to stop all production and distribution two weeks ago.
Production at the other five sites remains suspended while investigations continue.
The FSA said restrictions from the Liverpool site had been lifted "after assurances that [the] food safety management system met the legal requirements were satisfied".
"This decision has been taken on the basis that we are now assured that the food being produced at the Liverpool site complies with the relevant legislation. The action taken has been proportionate and we recognise the potential impact on the business and peoples' livelihoods," the FSA said, adding that the lifting of the statutory notice from the site would have "no impact on the ongoing FSA and FSS investigation.
Russell Hume hit the headlines at the end of January, after several of its customers, including Wetherspoon, Jamie's Italian, Greene King and Marston's pubs, in addition to a host of schools and care homes, recalled meat products supplied by the processor. The FSA said it had was investigating "the extended us of use by dates" and the food safety management system in place at Russell Hume. The company said it was in "shock" over the allegations and pointed to its "50-year unblemished record" as a meat supplier.
Last week, The Grocer revealed that the FSA was looking to interview suspects under caution in connection with the scandal. It has announced a wide-ranging review of cutting plants and cold stores in light of the Russell Hume investigation as well as the scandal involving poultry giant 2 Sisters Food Group late last year.
"In the light of these recent incidents, the FSA and FSS will be taking forward reviews of cutting plants and cold stores used for meat," FSA chairman Heather Hancock said. "Further details will be published later this month and the results will be fully available to the public."