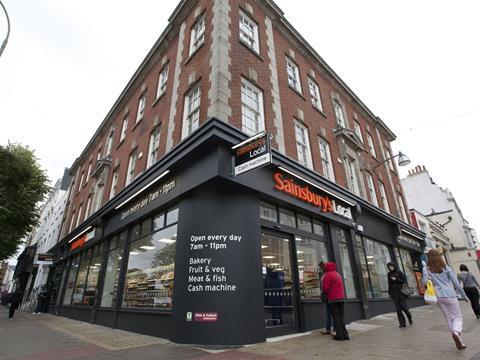 Four more own-label SKUs have been added to the list of free-from products recalled over fears they may contain gluten.
Muffins sold at Sainsbury's and Tesco have today (10 June) joined the 20 lines recalled by supplier Genius Foods at the weekend. All the recalled products are manufactured at the Bathgate Bakery in Scotland that Genius acquired in 2013.
Earlier this week, Genius said the issue had been identified through its regular testing procedures.
"In this instance Genius used a dry ingredient that contained small amounts of gluten in its baking process which clearly should not have been used nor ever made its way into our bakery," it explained in a statement. "This is not a supplier issue. The dry ingredient is only available for large-scale food manufacturers and is not for sale in supermarkets to the general public – therefore this ingredient does not pose any further risk to customers."
Genius has said the risk to consumers is very low by industry standards, adding it took issues of this nature "very seriously". "We are working with our internal teams and retail partners to prevent any risk to our customers and prevent reoccurrence, and we apologise to any customers affected by this issue," it said.
In a Q&A published on its website, Genius advised those with Coeliac disease or a wheat/gluten allergy not to eat the product.
Sainsbury's
Sainsbury's Freefrom Chocolate Muffins, 150g
Best before: 30 June 2015 – 08 July 2015
Sainsbury's Freefrom Chocolate Muffin Cake, 300g
Best before: 12 July 2015 – 19 July 2015
Sainsbury's Freefrom Blueberry Muffins, 140g
Best before: 10 June 2015 - 17 June 2015
Tesco
Tesco Free From 2 Chocolate Brownie Muffins
Best before: All codes