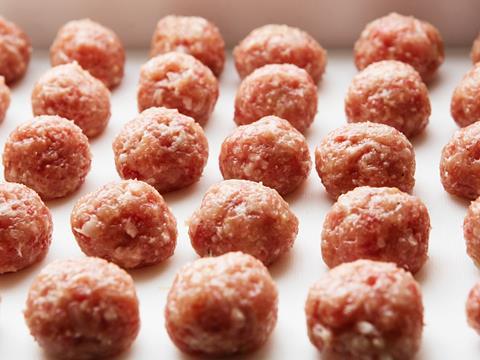 Sainsbury's is recalling its own-label Thai turkey meatballs due to the product containing undeclared milk.

All batches of its Taste the Difference 10 Thai turkey meatballs (300g) were found to contain milk, which was not mentioned on the label.

Milk was found in the satay sauce that accompanies the meatballs, which is made with whey protein. While the whey protein is listed as an ingredient on the packaging, the milk is not.

The only allergens the packaging outlined were cereals containing gluten, including wheat.
The Food Standards Agency said this meant the meatballs were a possible health risk for those with an allergy or intolerance to milk or milk constituents. It advised shoppers who had bought the product and had an allergy to milk to not eat it, and instead return it to a Sainsbury's branch for a refund.

Sainsbury's has issued in-store point-of-sale notices that outline why the item is being recalled and tell customers what to do if they have bought the product. These will be on display until 21 December.

The meatballs have also been removed from the supermarket's grocery delivery website.

No other Sainsbury's products are known to be affected.

Sainsbury's asked those who had purchased the item and had an intolerance to milk to return it to their nearest Sainsbury's branch for a refund. It is recalling and correcting the item's ingredients list as a precaution.

"We're sorry for any inconvenience this may cause, and we are investigating with our supplier," said a Sainsbury's spokeswoman.