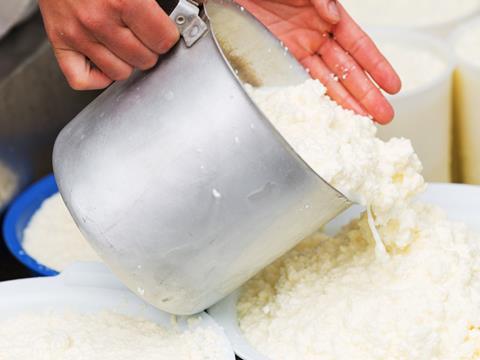 Several Scottish dairy suppliers have halted production of unpasteurised cheese as a result of the saga involving e.coli-linked Errington Cheese.

Suppliers were "too scared" to continue producing raw milk cheese, said one producer, for fear of falling foul of regulators and going out of business, after Errington Cheese had to halt production and lay off staff after being linked to an outbreak of e.coli in Scotland last June.

Last week, Errington's entire stock of Lanark Blue cheese was detained by South Lanarkshire Council after tests revealed traces of e.coli. The seized batch was the third made by Errington to be seized because of links to the bug.

The case has forced Errington to lay off 12 workers, and left it unable to sell £350,000 worth of cheese last year.

A number of Scottish cheesemakers have now expressed concerns they "could not cope" if they were implicated in a similar investigation.

"People have stopped because they can't live with the anxiety," said one Scottish cheese producer who stopped making unpasteurised soft cheese in December.

"The risk is too great," said another producer. "Not to health - but to our business and our livelihoods."

"We're too scared," added another. "We've had to stop all raw milk soft cheesemaking."

The Committee for the Defence of Artisan Food, set up this year, said if scientific understanding within food policy and testing was not brought up to date, it could end up "threatening the entire Scottish craft cheese industry".
However, spokesman for Food Standards Scotland insisted the agency had "no hidden agenda or vendetta" against cheese made from unpasteurised milk, artisan producers or Errington Cheese.
"Our decisions as part of the Incident Management Team during this E. coli outbreak were based on three strands of evidence, including results of tests carried out by a team of highly qualified and internationally respected microbiologists," he said.
"These results were considered alongside strong epidemiological evidence pointing to Dunsyre Blue Cheese as the most likely source of the outbreak and investigations by South Lanarkshire Council which identified serious deficiencies in Errington Cheese Ltd's food safety systems, which were not effective in controlling contamination.
"Artisan foods make an important contribution to Scotland's worldwide reputation for high quality food and drink. That reputation is best protected through businesses producing safe food. Food Standards Scotland stands by the evidence, stands by the science and stands by the decisions we have taken to protect public health."