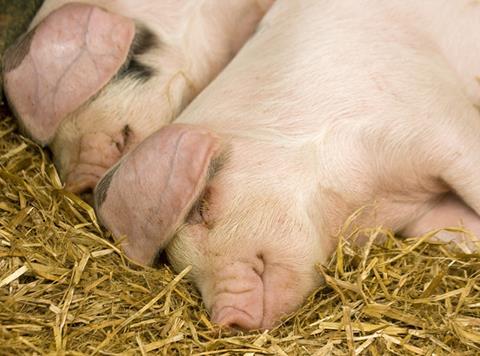 The Food Standards Agency claims the majority of slaughterhouses in Britain are meeting their obligations on animal welfare.
Recent animal welfare incidents – including the Bowood expose - prompted the FSA to launch a programme of unannounced visits to abattoirs earlier this year.
The checks, conducted in March and April – found that animal welfare standards were 'good' across the majority of British slaughterhouses (87%). Some improvements were needed at 38 businesses, and one business in England required "urgent improvement", the regulator said.
"'Our unannounced inspections have shown that animal welfare is a priority for the vast majority of slaughterhouse owners," said FSA chief operating officer Jason Feeney.
Feeney admitted there was "room for improvement" – but stressed the FSA would continue to work with businesses to fix problems as part of its "zero tolerance" approach to welfare breaches.
The inspections also revealed that nearly half (53%) of red meat slaughterhouses and 71% of poultry slaughterhouses now have some form of CCTV in use.
However, the FSA said there was inconsistency in CCTV usage, with retention periods varying across the industry and not all businesses currently willing to share footage with officials.
It added that CCTV did not guarantee welfare compliance – and 18 out of the slaughterhouses earmarked for improvement had CCTV.
"We welcome steps by industry to improve the consistency and effectiveness of CCTV, and expect that the protocol that is being developed will include a requirement to share footage with us," said the FSA report.
The FSA board will discuss the findings of the unannounced inspections – including the comments around CCTV - at its next meeting on Wednesday 3 June.