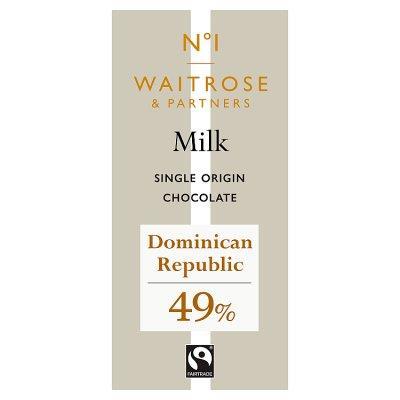 Waitrose has recalled its own-label milk chocolate bars due to a packaging error.
The retailer has taken some of its No1 Dominican Republic milk chocolate 49% off sale in stores and online after the product's packaging was filled with its orange and almond variant instead. This resulted in it containing almonds, hazelnuts and soya not mentioned on the label.
The Food Standards Agency warned the item is a health risk for any customers with an allergy to these ingredients.
Products with the batch code 0259 and best-before date of November 2021 are impacted by the packaging blunder.
Waitrose has issued a PoS notice to its branches to inform shoppers about the matter, explain what caused it and request anyone effected package up the item and return it to one of its stores for a refund. It apologised for the necessity of the recall and the inconvenience caused to customers.
This follows the upmarket grocer recalling its own-brand chicken satay with sweet chilli sauce after the incorrect dip was added to the SKU. Waitrose included a sauce made with fish and peanuts with the item rather than the sweet chilli version listed on the label.