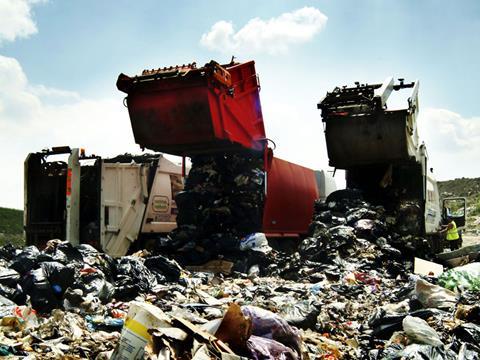 Asda has claimed it saved shoppers £57 each last year on average, after helping them cut food waste in their homes.
The supermarket ran a campaign alongside the University of Leeds offering tips on food storage, labelling and recipes for leftovers. Asda also held in store events to encourage customers to reduce food waste. It said 81% of customers had followed the advice.
"As a major food retailer, we have a responsibility and the ability to bring about large scale change when it comes to tackling food waste," said Asda CCO Andy Murray. "By partnering with the University of Leeds, the team has been able to take our insight and really explore this area, meaning that we now have a greater understanding of customer attitude and behaviour, helping shape the way we communicate with our customers and ultimately the way we do business."
"While helping our customers live more sustainably is a step in the right direction, we understand the importance of addressing this issue throughout our entire supply chain," he added. "This is just one of many initiatives we are undertaking as we aim to tackle the issue in collaboration with everyone from our customers and suppliers, to our colleagues' in-store."
Professor William Young, from the University of Leeds, said the programme showed that behaviour change initiatives could get results. "Not only have we come away with real, measurable insight from shoppers but we've also seen the direct correlation between our recommended actions and tangible behavioural change," he said. "While our formal partnership [with Asda] is coming to a close, the legacy of this project will certainly live on in the benefits passed to customers and of course the environment."
Asda also revealed the results of its '2016 Green Britain Index', which said 93% of Asda shoppers care about being environmental issues, 85% want supermarkets to help them slash food waste in the home, while 72% had stopped buying a particular product as they were wasting it too often.
The Asda results come days after Sainsbury's announced Brits throw away 160 million bananas every year, with one in three binning the bendy fruit if it has a single bruise or blemish on the skin. Sainsbury's head of sustainability Paul Crewe said the supermarket wants shoppers to "give bruised bananas a chance.
"Avoidable food waste is a growing problem in the UK, and we can all do our bit to make a difference. So if the thought of eating a banana that is slightly bruised really puts you off, throw it into a smoothie or banana bread mix instead of the bin."
He also said Sainsbury's has launched a trial to reduce food waste, including making banana bread with fruit on or past its sell by date. "The bread will be available at selected in-store bakeries, and we estimate that this trial alone will save more than 1,000 bananas," said Crewe. "It's a really great way of using up food that could otherwise be thrown away simply because it is deemed 'imperfect'."