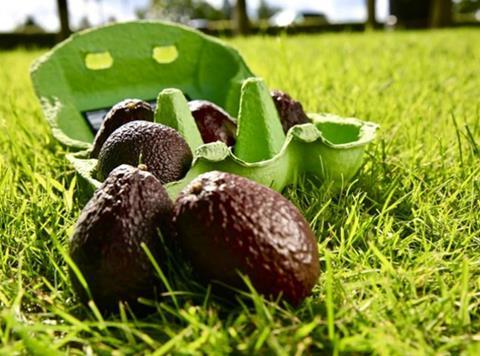 Tesco has launched a range of mini avocados in an effort to reduce food waste and widen the fruit's appeal.

The snack-sized fruit, or zilla eggs, are the size of an egg and are available in packs of six in 100 Tesco stores (rsp: £2/six-pack). The avocados will also be sold in recyclable egg-style boxes to prevent them from spoiling.

The retailer hopes the trial will increase consumer interest in the mini avocados, which it says are "ideal" snacking foods thanks to their small size and skin that can be peeled away by hand.

"These zilla eggs are a brilliant way to offer customers great-tasting, high-quality avocados, which previously would have been rejected by growers because of their size," said Tesco's avocado buyer James Cantoni.

"They are perfect for customers who want to snack, without the usual fuss or worry of wasting the other half of the avocado. And it also helps producers who are able to sell even more of their avocado crop."

This is the latest move by Tesco to reduce food waste, after it bought bumper crops of strawberries, cherries, raspberries and various vegetables earlier this summer.