The imposition of the minimum living wage has left shopkeepers pinching the pennies, but with competition between retailers growing ever fiercer, investment is still crucial if retailers are to attract punters through their doors. But what should they be splashing out on? Here's three value-boosting bits of kit that manufacturers claim can pay for themselves three times over within a year of installation.
Soft ice cream machines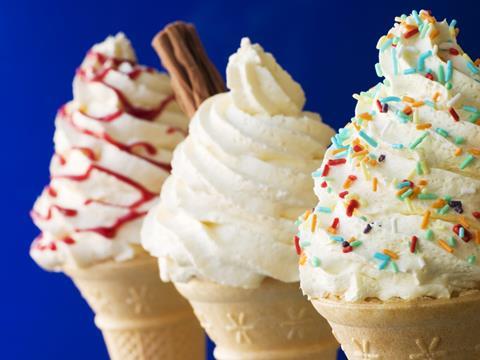 A £3,500 outlay might make you go cold but ice cream machines can deliver cool returns. "Taking into account ingredients and running costs, the profit-making capability on these machines is very attractive," says a spokeswoman for Malibu Corporation. Its £22 dairy mix yields 140 portions retailing for upwards of £1.20. Frozen yoghurt brand Lick is in on the action. A Lick large serve mix is £28.50 for 85 portions and can pull in up to £3.50 a pop. The machines require a £50 annual service and a 30-minute weekly clean.
Slush machines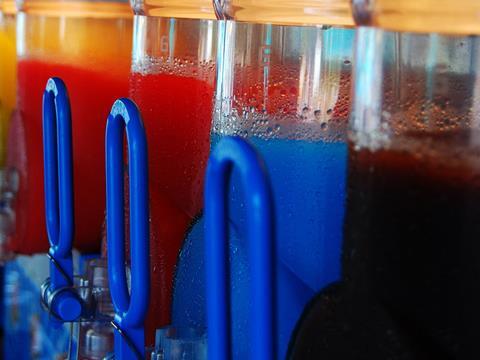 These sugary blue drinks can really rake in the green. A double flavour machine from Frosty Slush will cost £1,599 and 10 litres of flavoured syrup at £17 will churn out around 200 cups of slush. Retailing at £1.50 each, that's £300 per case, many retailers can expect the equipment, also available in a self-serve format, to pay for itself within a fortnight. Pouring every colour of the rainbow is a big hit with kids and positioning it alongside crisps and sweets can make it even easier to bag incremental sales.
Frappé makers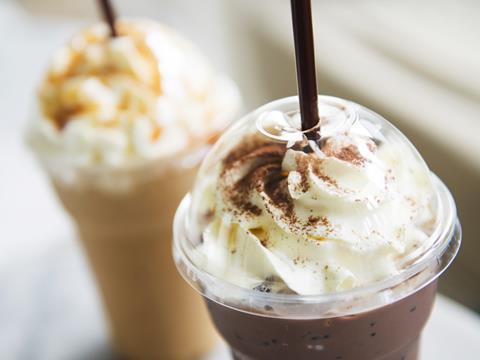 Iced coffee and frappuccino drinks have hit the convenience market. Snowshock sells a 'Frappino' Starbucks lookalike machine featuring coffee, mocha, chocolate and fruit smoothie flavours in various specifications between £1,500 and £2,497. The cases of powdered ingredients make 130 drinks for £66.65 per flavour. "Sell just 20 Frappino drinks daily and make over £10,000 annual profits" claims a Snowshock spokesman. Also available are the all-important jumbo straws and iconic domed cups in two size variants.