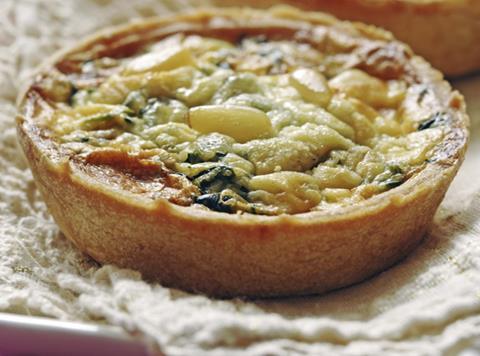 The British egg industry is calling on the EC to extend mandatory origin and production system labelling beyond shell eggs and pave the way for it to appear on egg-based products such as quiches and egg sandwiches.

Under current EU rules, country-of-origin labelling and information about production systems - such as 'free-range' - is compulsory only on shell eggs.

However, the British Egg Industry Council is pushing for commodity egg products such as bulk liquid egg used in foodservice to be labelled in this way.

Eventually, it would like to see the requirement extended to products that contain egg as a major ingredient, such as quiches.

Many consumers would be "disappointed" to find egg products produced to lower standards abroad were being "trucked" into the UK and used in food products instead of British eggs, said Ian Jones, chairman of British Lion Egg Processors.

The BEIC has written a letter to the EC calling for consumers to be given more information about products containing eggs. "We know consumers want to know whether the eggs in food products, such as quiche and egg sandwiches, are British," said Jones.

The BEIC's lobbying push comes as the EC is considering the future of labelling requirements on a number of foods under the new Food Information to Consumers regulations.

It adopted a report on mandatory origin labelling of meat as an ingredient in December 2013, and is expected to submit a report on its proposals for eggs later this year.

Some brands already state the production method when egg is an ingredient - both Hellmann's mayonnaise and Mr Kipling's cakes voluntarily promote their use of free-range eggs on packaging. They do not, however, declare where the eggs are from.