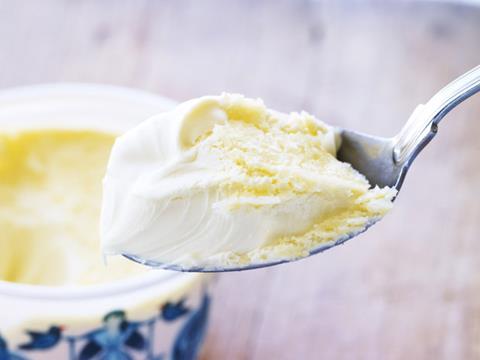 Two of Cornwall's biggest clotted cream producers are at loggerheads over an application to amend the EU specification for Cornish Clotted Cream.
Cornish Clotted Cream – a thick cream made from Cornish milk with a golden crust on top – won EU Protected Designation of Origin (PDO) status in 1998.
Producer Trewithen Dairy has now applied to Defra to amend the specification to recognise that Cornish Clotted Cream may be supplied as a bulk ingredient to food manufacturers without the crust on top, and instead dispersed throughout the product.
Trewithen already supplies cream produced in this way to manufacturers, which is labelled as Cornish Clotted Cream, but wants the method of supply to be officially recognised in the product's PDO specification.
However, rival clotted cream maker Rodda's plans to object to the amendment and has called for a meeting with George Eustice, Defra farming minister and local MP for Camborne and Redruth.
The golden crust on Cornish Clotted Cream was a proud hallmark of the "gorgeous product", which was "loved and recognised" the world over, said Rodda's MD Nicholas Rodda.
"We are surprised and disappointed that anyone would want to change that."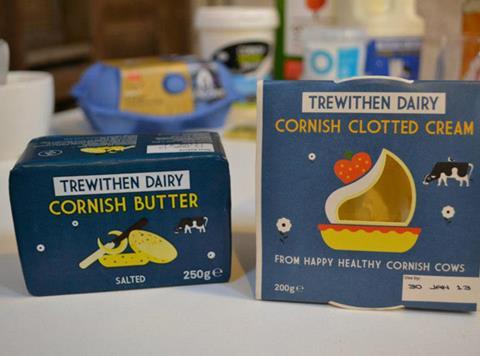 Rodda's said it was "already in dialogue" with Eustice and Nicholas Rodda had requested an "immediate" meeting with him "to ensure the full facts and implications of this application are recognised at the highest level", the company said.
Trewithen MD Bill Clarke told The Grocer that the company was not seeking to change the process by which the cream was made but wanted to make sure the form in which it supplied bulk clotted Cornish Clotted Cream was "clear for the purposes of audit".
Some manufacturers preferred the crust to be dispersed so that the cream supplied is more consistent and there is even distribution of the crust throughout.
The application to amend the PDO in full can be found here.
Interested parties must indicate their intention to provide comments or objections by 13 January 2014. They must provide the comments or objections by 10 March 2014.
Trewithen's application seeks also to amend the specification to emphasise the history and evolution of Cornish Clotted Cream as a bulk ingredient, as the original specification is focused on supply into retail and catering.