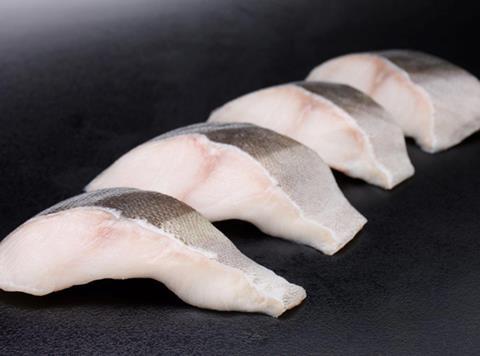 Fish producer Sablefish Canada has launched a farmed variant of black cod in Europe, pitching it as a more sustainable alternative to wild black cod.

Black cod, also known as sablefish, has large velvety flakes and a rich, buttery flavour. At present, the 200 to 300 tonnes of black cod sold annually in the UK are all wild-caught.

Sablefish Canada, the world's only farmer of black cod, is now targeting restaurants and high-end retailers in Europe with its farmed Kyuquot Sound Black Cod.

"This is a far superior fish when compared with the defrosted wild-caught Black Cod that Europe has received over the years," said Paul Simpson, marketing manager at Sablefish Canada.

Black cod is a favourite with Japanese and Chinese restaurants and was put on the foodie map by chef Nobu Matsuhisa in his signature dish Black Cod and Miso.

Kyuquot Sound Black Cod will fetch a 20% to 30% price premium above wild black cod; Sablefish says its sashimi-grade handling practices resulted in a firmer texture and brighter colour.

Sablefish's black cod will go into Selfridges on 24 February, priced at £45/kg. The company hopes to get listings with Harrods and mainstream retailers such as Marks & Spencer and Waitrose.

Kyuquot Sound Black Cod launched in Japan five years ago, and in the US two years ago.

The cod are farmed in Kyuquot Sound, northwest of Vancouver Island, in Canada. They are harvested at 16 months of age and are farmed at a stocking density of 8kg per cubic metre.