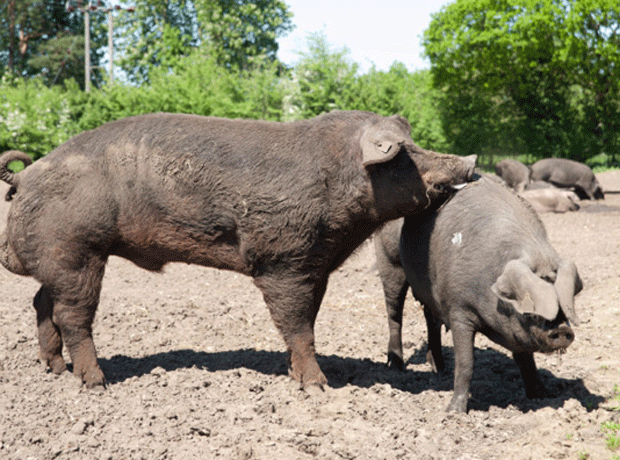 The UK's herd of rare-breed Large Black pigs is set to get a substantial boost as one of the UK's biggest producers expands its operations to meet growing demand.

The Large Black is Britain's only all-black pig and there are only about 330 left in the UK, having gradually fallen out of favour because the carcase is fattier than other breeds.

Scotts Field Pork currently farms 70 Large Black sows in West Norfolk, but in response to soaring demand from butchers, it plans to increase the herd size to 100 within the next 12 months and is considering stocking up to 120 within two years.

"We are in the enviable position of having more butchers wanting to buy our meat than we can supply, and we have only scratched the surface," joint proprietor Robert Simonds said.

Simonds hopes that by demonstrating that rearing Large Black pigs is financially viable, they will inspire other to produce the pigs.

Scotts Field does not sell through the supermarkets and believes the breed offers a point of difference to its butcher customers. It is hosting a 'Walk the Pork' event at its farm in Oxborough on Tuesday 11 June.