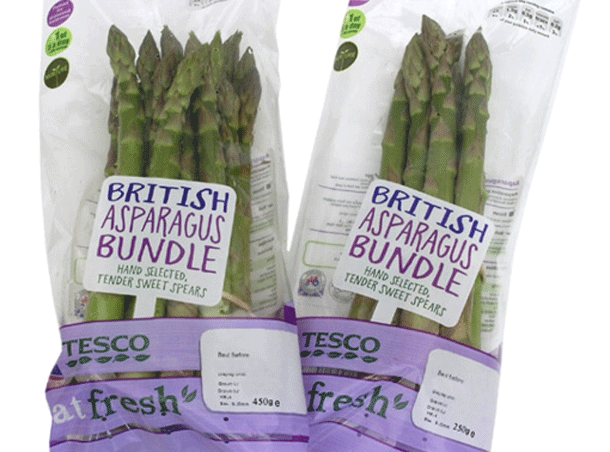 Tesco claims it has boosted the shelf life of its asparagus by two days by using new perforated film to package the veg.

The film - developed by Paragon Print and Packaging - prevents loss of moisture in packs and delays the onset of toughening and fibrousness, which is typically found after four days on shelf. The asparagus now lasts a week on shelf.

"This new pack solution enables us to maximise our quality and freshness offer to customers," said Laura Drew, Tesco technical manager for produce.

Paragon also claims the film provides a barrier to contamination, making the packaged asparagus more hygienic than it would be sold as an unpackaged bundle.