Rustling sounds like something straight out of the Wild West, but it's an all too real problem that's happening right now. Or rather tonight, under the cover of darkness, and it's going on in Durham, not Dodge City. It's also happening in County Antrim, Cumbria, Lancashire and Swansea.
In fact, sheep rustling is rampant all over rural parts of the UK, and the problem is getting worse, according to NFU Mutual, which insures three-quarters of UK farmers. It says claims for stolen sheep rocketed by 170% from 2010 to 2011, an alarming increase on the relatively low levels of sheep rustling of the previous decade. And they increased again in 2012, by 4%.
That doesn't sound like much, but to put that single-digit rise in perspective, NFU Mutual estimates that more than 69,000 sheep were stolen in 2012, costing UK farmers £6m.
Although it hasn't collated the figures for 2013 yet, early indications are that the overall total for 2013 will be, at best, similar. So why has sheep rustling returned in such a dramatic manner and what can be done to combat the problem?
"Sheep are left in exposed countryside, which leaves them wide open to rustling. And we can't be sitting there guarding them all the time"

Stuart Bell, Swaledale Sheep Association
Despite the high number of recent incidents, sheep rustling is far from a new phenomenon. "Rustling is one of the world's oldest crimes," according to NFU Mutual rural affairs spokesman Tim Price. "Since the first cavemen kept goats, rustling has been a feature of farming, but the worrying trend today is that instead of small numbers of animals being taken in one attack, we are increasingly seeing very large numbers of sheep being stolen."
Whereas 10 years ago a typical raid might involve the theft of about 20 sheep, these days as many as 150 at a time are being bundled into the back of a lorry, says Price, who adds that the worst case in recent memory - in September 2011 - saw 1,500 sheep, worth about £100,000, vanish into thin air.
The reasons behind the dramatic recent rise in rustling are two-fold. Between the millennium and 2010, rural thieves focused on "easy pickings" like "quad bikes, tractors and power tools", says Price. However, a combination of farmers beefing up security around their expensive equipment and soaring meat prices meant rustling was ripe for a return.
But why have the thieves decided to target sheep? Why not cows, pigs or other livestock? One factor is meat prices. While they have gone up across the board, lamb prices have seen some particularly sharp spikes in recent years, reaching record highs in 2011 and 2012. The nature of the animals has also played a part, believes Price. Over the past year, there has been a "worrying increase in thefts in all livestock across the UK, including hundreds of stolen cattle, pigs, and thousands of game birds," he notes, but sheep are an especially popular target because they have a "strong instinct to follow each other and prefer to stay together".
When you add all of these thefts together, a lot of animals are going missing on an annual basis, which means a lot of rustlers are out there lurking in the shadows.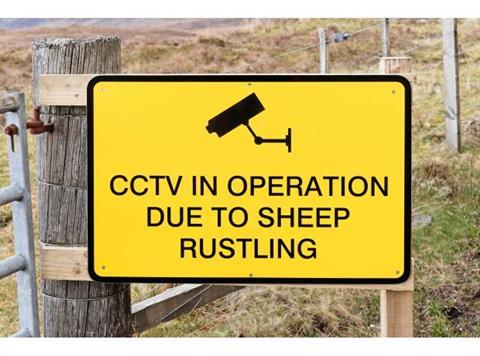 The job of catching them is not made any easier by the fact they hail from all walks of life. Past prosecutions have identified everything from "organised criminal operations" to less organised "small gangs slaughtering and butchering small numbers of sheep in the field for their own use, or immediate sale", says NFU chief livestock adviser Peter Garbutt. There are also the "unscrupulous farmers who have been caught trying to sell rustled lambs at markets", he notes.
Indeed, last August saw the first conviction for sheep rustling in 25 years after a grudge between two farmers turned sour. John Kirkham, a 66-year-old farmer from Lancashire, lifted 55 pregnant ewes from a field owned by rival farmer Robert Dean. The flock, worth more than £15,000, later turned up 100 miles away in County Durham on a farm owned by Robert Muir, who paid Kirkham £5,000. However, a friend of Muir read about the case and recognised the flock. Kirkham was caught after police used DNA testing, for the first time for a case of this nature, to prove the sheep came from Dean's farm. Kirkham was slapped with a nine-month prison sentence, suspended for a year and his accomplice, 22-year-old James Hesketh, was hit with a year-long community service order.
The fact that Kirkham and Hesketh knew how to handle the animals would no doubt have helped them to spirit away 55 sheep in the dead of night, says Garbutt. However, determined amateurs can also "round the sheep up and put them in the back of the lorry". Besides, he adds, a field is a "difficult place to secure".
Stuart Bell, president of the Swaledale Sheep Association and a lifelong farmer and auctioneer, agrees that rustling isn't as hard as people might imagine. "When I was a boy, sheep were so wild and difficult you couldn't have got them near a trailer, but today sheep are loaded into a vehicle two or three times a year," he explains. "They aren't frightened anymore. That makes it easier for rustlers."
Thefts are UK wide
Bell says he talks to farmers "up and down the UK" about rustling. It's going on "in every county in the country" and the problem is growing. "We are getting more cases reported over the past five or six years," he says. "The farming community are very upset about it. We see these sheep born into the world. We treat them like one of the family. We live with them. I don't know what the answer is to the rustling problem. Sheep are left in exposed countryside, which leaves them wide open to rustling. And we can't be sitting there guarding them all the time."
That doesn't stop many farmers trying. Sheep-rustling stakeouts are becoming more commonplace, but when rustling inevitably does happen, farmers have to call in the police. And although the advanced forensic science used by detectives to capture Kirkham shows that police are becoming more adept at tackling sheep rustling, obstacles remain.
Estimated Number of sheep stolen*
* Estimated number of stolen sheep based on NFU Mutual claims in 2012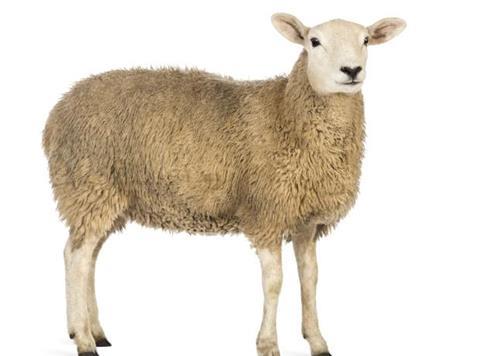 Northern Ireland: 28,878
North East: 9,636
North West: 8,341
South West: 5,901
Wales: 5,696
Midlands: 5,628
Scotland: 3,364
South East: 833
East Anglia: 629
"A sheep robbery is not an easy thing to solve," says Cumbria-based PC Roly Earl. "It's a whole different world. If I said to the average policeman 'a Swaledale lamb has gone missing' they might not know what that is, but they know what a Ferrari is."
Familiarity with a variety of breeds isn't the only challenge - there's also the matter of convincing people to take the crime seriously. "If you were down the pub with your pals and started talking about sheep rustling, they would probably start giggling because it's not viewed as seriously as it should be," says Earl. "People see rustling as a romantic, Robin Hood-style thing, but it's not. It's theft. What's going on is wrong. And it's not just stealing an animal. It's stealing part of a life's work, so it's very emotive for the people who have their stock stolen."
His thoughts are echoed by PC Harry Marsh on the other side of the country in rural County Durham.
"It's very much a personal crime," he says. "And it's not always easy to locate stolen sheep. To the untrained eye, sheep can look very similar as they do have a generic look about them. Having said that, because a Swaledale flock will have been bred on the same farm for generations, and because a farmer will have raised a sheep from a lamb, they can recognise individual sheep from their farm."
To take advantage of that depth of knowledge, police have set up links within the farming community as part of Farmwatch, which was launched to tackle rural crime in isolated locations. It also has links with Trading Standards and Defra. "We want to build more links with farmers to give them the confidence to come forward to investigate the theft of sheep," says Marsh, adding that co-operation is vital as the problem is not going away any time soon. "Given the current economic conditions, it's likely to continue because of the revenue that can be gained from it."
That revenue comes from two main streams. Garbutt says rustlers either re-tag the stolen animals and sell them, or slaughter them and sell the meat. And the latter is bad news for anyone that ends up eating it. "The public need to be warned about the dangers of buying meat from random people in pubs and out of car boots," he explains. "Sheep may be receiving medication which requires their meat is kept out of the food chain for a certain period after any drugs are administered. Rustlers do not know or care about this, so the meat may contain residues of medication. There is also no guarantee that illegally slaughtered meat has been prepared or stored hygienically, so it could pose a health risk."
ID stamps
A spokeswoman at the FSA offers a similarly stark warning over veterinary drugs, adding that rustled meat could contain "harmful bacteria like salmonella and E.coli. Anyone buying meat from the black market is taking a huge risk with their health".
The spokeswoman says anyone concerned about the source of their meat should look out for the FSA identification stamp, which the FSA applies following inspections at slaughterhouses and cutting plants.
"It's these checks that help us make sure the meat being sold in supermarkets and butchers meets hygiene standards and is safe for consumers," she says. "Meat that has been slaughtered illegally will not have this identification mark."
For any chef that finds themselves tempted by cheap meat at the back door, it's a fact worth knowing. It's not going to make much difference to anyone chewing on a dodgy lamb bhuna on a Friday night, though, and it doesn't do a great deal to help farmers either.
"All we can do is stay vigilant," admits Bell, who says he "wouldn't even like to hazard a guess" about how much rustled meat ends up in the food chain. NFU Mutual, however, believes the "majority" of stolen livestock goes straight into the food chain.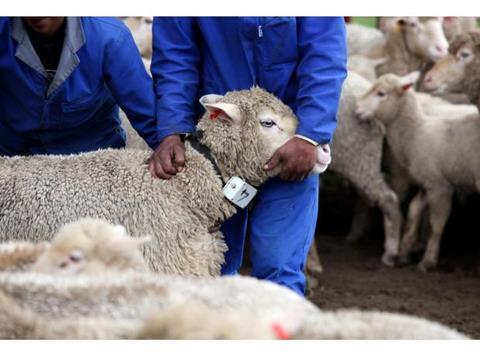 If it is the case that the majority of the 69,000 sheep stolen over the past year ended up in the food chain, that means, conservatively, that 35,000 carcases are destined for our dinner plates. Post-slaughter and processing, the average lamb yields about 60lbs of meat. So those 35,000 carcases could send at least 900 tonnes of meat that have been stored in unhygienic conditions, or are riddled with bacteria or disease, or pumped full of veterinary drugs not for human consumption - or possibly all three - into the food chain.
It sounds just like the sort of "dodgy" meat that Professor Chris Elliott referred to in the draft of his review of the UK supply chain back in December. In a post-Horsegate world, that's reason enough for everyone in the industry to be increasingly vigilant. Not just the unfortunate sheep farmers on the sharp end of a sheep rustler.