the frozen fixture is being squeezed. The amount of space dedicated to the category has fallen by one percentage point over the past five years [Assosia]. As such, frozen now occupies a meagre 7.4% of space in the big four.
So what effect is this having on sales? And what can brands and retailers do to reduce the impact of this?
Surprisingly, the overall market isn't in as bad shape as the declining space might suggest. Value sales are up 0.9% on volumes down 0.3% [Kantar 52 w/e 7 December 2014].
This is being driven by the discounters Aldi (up 24.1%) and Lidl (up 7.5%) while the big four multiples have suffered a combined decline of 3.1%, a loss worth £39.7m.
"The discounters are growing at a rate of knots and traditionally they have all overtraded in frozen. Clearly anyone that has business with them will be enjoying reasonable growth," says Brian Young, chief executive of trade association British Frozen Food Federation.
Frozen space in the big four

| | Jan-Dec 2010 | Jan-Dec 2011 | Jan-Dec 2012 | Jan-Dec 2013 | Jan-Dec 2014 |
| --- | --- | --- | --- | --- | --- |
| Asda | 11.2% | 8.8% | 8.8% | 9.5% | 10.3% |
| Morrisons | 8.7% | 8.6% | 7.4% | 8.2% | 7.7% |
| Sainsbury's | 6.9% | 5.5% | 5.8% | 4.7% | 5.0% |
| Tesco | 6.2% | 6.1% | 5.8% | 6.2% | 6.5% |
| Average | 8.3% | 7.2% | 7.0% | 7.1% | 7.4% |
The % of overall space dedicated to frozen
A presence in the discounters isn't the only way to grow, of course. Birds Eye, for example, believes there are significant opportunities to grow frozen in supermarkets through clever merchandising and effective management of ranges.
"We need to be cognisant of the need to keep our range productive and be prepared to cut things that are not working for us and retailers. We need to be managing our portfolio rather than having it managed for us," explains Andy Weston-Webb, MD of Birds Eye UK & Ireland. This includes making sure the best-selling SKUs and product lines are well distributed and innovation is well displayed, he adds.
Meanwhile, Aunt Bessie's is working with the retailers to get its best-sellers suitable coverage in a range of formats. The brand has invested in smaller pack sizes such as 10 pack of Yorkshire puddings and Perfect for 2 fruit pies and crumbles to help overcome space restrictions and cater for smaller stores.
Another response is to increase the value of the goods occupying the squeezed frozen fixture. Premiumisation, in other words. Ice cream is a great example of how to do this. "20 years ago the category consisted of relatively cheap ice cream, ice lollies and choc ices. Now there are loads of premium goods available and very little day to day items," says BFFF's Young. "I believe we will begin to see this with a number of sectors in frozen. We have already seen both Young's and Birds Eye doing this with their fish products and it's absolutely certain that we will see more aspirational ready meal products coming through as well."
The introduction of these premium ranges could help change the perception of frozen food, along with helping to revamp the frozen aisles.
Away from the aisles, many are finding online to be lucrative. Web sales of frozen food are up 20.4%. "Some of the inherent barriers in store are not existent online so we have been doing some great work to drive online sales, such as bundle deals even with chilled products," adds Weston-Webb.
McCain has also been trialling online promotions and aligning them with in-store offerings. "This integrated approach is proving successful with shoppers who are seeking a shopping experience in which they can switch seamlessly between channels," says Mark Hodge, McCain Foods marketing director.
The attraction of a temperature controlled delivery draws customers towards online shopping, believes Nick Canning, joint managing director at Iceland who adds that there are plenty of opportunities for growth online. "We see our online service as a major opportunity for growth and a key point of difference between Iceland and both the limited assortment discounters and other frozen food specialists."
In-store, Iceland claims the amount of space it dedicated to frozen hasn't changed since 2010. The frozen food specialist has launched a new store concept called The Food Warehouse. Available in six locations they are around twice the size of a typical Iceland store. "This gives us opportunity to install more freezer cabinets that carry not just the full Iceland range but also new ranges of luxury and speciality frozen food," Canning adds.
There are signs that the squeeze is starting to ease in the multiples too. Despite the decline in space since 2010, three of the big four (Asda, Sainsbury's and Tesco) increased the amount of space dedicated to frozen in 2014. While this isn't enough to counteract what went before, as far as the brands in that space are concerned, it's a step in the right direction.
Sainsbury's has gone one step further, launching its Love Your Freezer campaign which aims to show how families can live well for less by using ingredients from their freezers to make home-cooked meals.
"It's great to see Sainsbury's doing this and already the level of interest has been quite significant. Clearly it is being picked up and making people think," says Young.
Back to: Creative challenge
Forward to: Buyers Q&A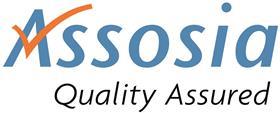 Source: Assosia. Notes: The figures represent featured and secondary promotional space across the UK's leading supermarket chains (Asda, The Co-operative Group, Morrisons, Sainsbury's, Tesco, Waitrose), including hot spots, power aisles, free-standing display units, gondola ends, seasonal space etc. For further information contact Kay Staniland on 01708 444840 or visit www.assosia.com