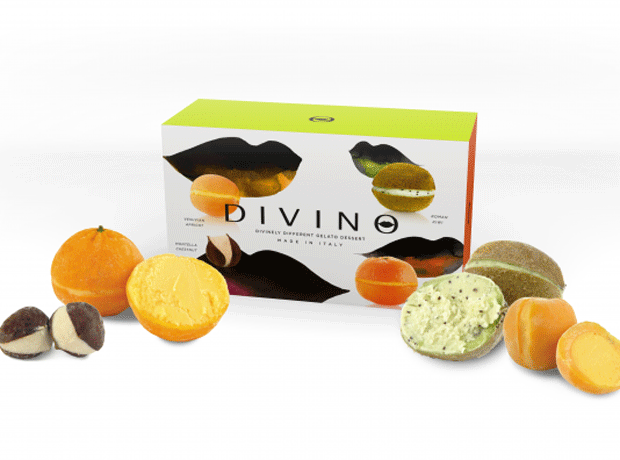 An upmarket Italian gelato company is hoping to challenge the "cheap" image of UK frozen desserts with the launch of a super-premium range.

Divino's Gelato Dessert range comprises a selection of ripe Italian fruits that have been hollowed, frozen and refilled with low-fat fruit gelato made from the pulp.

Each box contains a gelato-filled Ciaculli tangerine, Roman kiwi, Vesuvian apricot and two Montella chestnuts, and has an rsp of £12.

The polystyrene boxes can also be kept out of the freezer for an hour without the fruits melting.

The company is hoping to replicate the brand's success in its homeland where sales are worth €75m per year, it said.

"Premium frozen desserts are well established in Italy but in the UK the sector is hampered by the deeply ingrained perception that frozen is negative," said Divino's marketing director Guido Molinari.

"The low prices and aggressive promotional activity take value away and reinforce the idea that frozen is cheap, an image we aspire to change."

Divino has won listings with Partridges and will hit shelves in Whole Foods Market next week. It is available now in prestigious restaurants and clubs, including The Dorchester, Claridge's and the Travellers Club, and was supplied to the Nike VIP house during the London 2012 Olympic Games.

Coppenrath & Wiese is also launching two luxury frozen desserts: a Mousse au Chocolat Torte and Stacciatella Torte (rsp: £4), with limited distribution in Tesco.