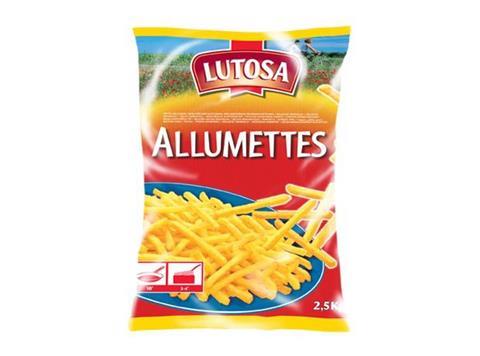 Findus Group has acquired the retail business of Lutosa, one of Belgium's leading frozen potato brands.
Lutosa, which produces French fries and speciality potato products, accounts for around 15% of the Belgian retail frozen potato market.
Findus said it planned to eventually rebrand Lutosa as Findus and added the deal would enable it to extend its presence in Belgium.
Findus was determined to grow its business and the Lutosa acquisition gave it two new ways to do so, said Findus Group CEO James Hill. "We can bring our broader expertise into the Belgian market and we can leverage the famed qualities of Belgian potatoes and frites elsewhere."
The Lutosa retail business was put up for sale as a condition of the European competition authorities' clearance of McCain Foods' takeover of the former PinguinLutosa Group's potato division.
Findus said it had no plans to sell Lutosa products in the UK in the short term and did not plan to go into the French Fries or chip business in the UK. The acquisition of Lutosa retail's expertise and existing product range would, however, "help us enhance our existing portfolio", said a spokeswoman.
Findus's strategy in Belgium mirrored that of its expansion into the Spanish market in Spain in 2011 via its acquisition of the Frudesa and Findus brands there, it said.
The purchase of Lutosa offered "synergies with Findus Group's operations in the adjacent market of France", it added.