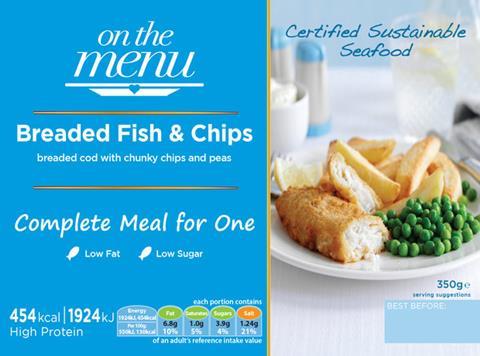 Frozen ready meals supplier On The Menu - which caters to the specific health needs of the elderly – is expanding its line-up with larger meals.
The new range includes meals free from gluten, and the supplier is hoping to secure national distribution in retailers' free-from sections. It is presenting the products to buyers now following a trial through its home delivery network and independent stores.
With rsps ranging from £2.99 to £3.85, the line-up comprises: 400g Fruity Lamb Bake and Cottage Pie, and 350g Macaroni Cheese and Breaded Fish & Chunky Chips with Peas.
On the Menu MD Elizabeth Jones said its customer base was expanding from its core target audience of over-65s, adding it had a growing number of diabetic customers who already enjoyed its smaller meals.
"We also have a wider group who have asked for the particular health credentials in larger portions – assuming we are attracting a younger audience," she said.
Jones added that the business planned to launch further larger meals in the autumn.