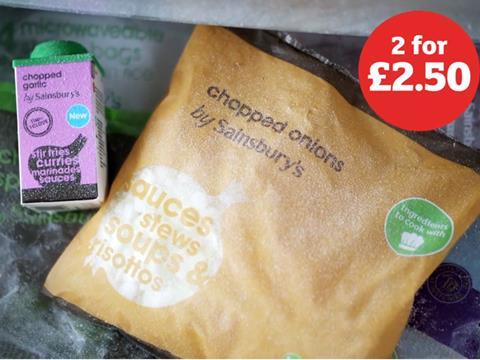 Sainsbury's is following up its 2014 Love Your Leftovers campaign with a new Love Your Freezer campaign for 2015.

The campaign, which launched this week and is part of the retailer's ongoing 20x20 Sustainability Plan, wants to inspire shoppers to make more midweek meals using ingredients from their freezers.

"This initiative was created to help customers continue to Live Well For Less - that means less food going to waste, saving time and money and discovering an ­exciting array of recipes that can be made using frozen ingredients," Sainsbury's said.

Sainsbury's has set up a dedicated page on its website for Love Your Freezer, which features recipe ideas, videos, hints and tips. It is also displaying leaflets in its freezer aisles.

It is promoting the campaign via TV advertising featuring bloggers Barry Lewis and Becky Wiggins. Lewis learned to cook following the birth of his daughter and posted his efforts on YouTube. He now has his own website www.myvirginkitchen.com. Wiggins is a mum of two blogging as English Mum.

Last year's Love Your Leftovers campaign was fronted by four bloggers.