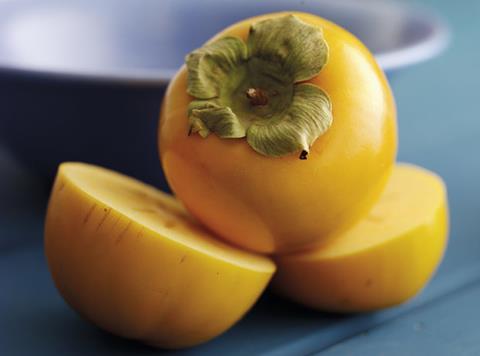 Brits are trading in pineapples for papaya and persimmon as they hunt ever more exotic fruit.
Sales of exotic fruit have grown in recent years, with volume sales up by 6.1% in 2014 [Kantar 52 w/e 7 December] and 4.2% in 2015 [Kantar 52 w/e 6 December 2015].
Growth was largely driven by some of the 'newer' exotic fruits to hit the UK, with volume sales of papaya, persimmon and pomegranate all up by over 20% in the past 12 months. Volume sales of pineapple and lychee fell 12% and 42.8% respectively.
According to Foods from Spain, sales of the PDO-protected Spanish persimon are expected to increase by 20% to a record 25 million this season.
A survey of more than 1,000 consumers conducted on behalf of Foods for Spain found two thirds of Brits pride themselves on trying new foods, while 80% would describe themselves as having "exotic" tastes in food. Over 60% of those surveyed said they eat papaya, almost double the number that ate it a decade ago, when 20.6% had never even heard of it.
Overall awareness of the different exotic fruits available in UK supermarkets was also relatively high, with the majority familiar with papaya (83%), guava (82%), ugli fruit (65%) and dragon fruit (62%).
Nearly half (46%) had heard of persimmon, with some also familiar with pomelo (21%) and Kiwano melon (13%).
"If apples, citrus fruits and bananas were typical in the 1960s and 1970s, it was tropical fruit like mangoes, pineapples, peaches and nectarines that became the norm through the 1980s and 1990s," said food historian and writer Polly Russell.
"In the last two decades, as a result of increased choice and more adventurous tastes, fruits like the persimon, which would have been unheard of a generation before, are now widely available and seeing dramatic sales increases."
Morrisons was the first major supermarket to stock Spanish persimon when they arrived in the UK a decade ago, and fresh fruit buyer Emma Spencer said they were now one of the supermarket's "fastest growing" fresh produce lines.
"Our customers love persimon," she added. "Over the years, we have given them information about the season, taste and how to eat this fruit - as well as the opportunity to try it. They are buying more persimon every year," she said.