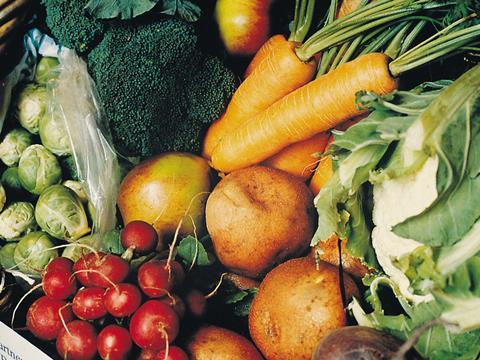 Less than a quarter of the fruit and veg eaten in this country is UK-grown, experts have warned, as they called on supermarkets to better support UK food production or risk future supply disruption.

The UK is only 52% self-sufficient in food, with just 23% of the fruit and veg eaten in Britain grown here, the group of global food chain experts led by Professor Tim Benton of the University of Leeds, found in a report using Defra data.

The report - published by Morrisons this week as it launched an initiative to recruit more UK food suppliers - comes in the wake of widespread fresh produce shortages in supermarkets.

It warned that even if the £18bn of food and agricultural produce exported by the UK every year was eaten in this country, Britain's food self-sufficiency would reach just 61%. The UK currently imports £9.1bn fruit and veg every year, and exports just £1bn worth.

With political change and climate change increasing the risk of shocks to the global food system, the UK should boost domestic food production and reduce reliance on imports, the experts concluded.

This would protect the UK's farming economy, its environment and meet growing demand for more British food, they said. According to a recent survey of 2,000 Morrisons shoppers, two-thirds (67%) of consumers said they would prefer to buy British.

Morrisons will run 12 regional events this year with the aim of recruiting more than 200 new suppliers from across England, Scotland and Wales to boost the availability of locally produced food in its stores.

"Our customers tell us they want to see more food that is made just down the road from their own communities and that's why we are looking for the next generation of British and local foodmakers," said chairman Andy Higginson.