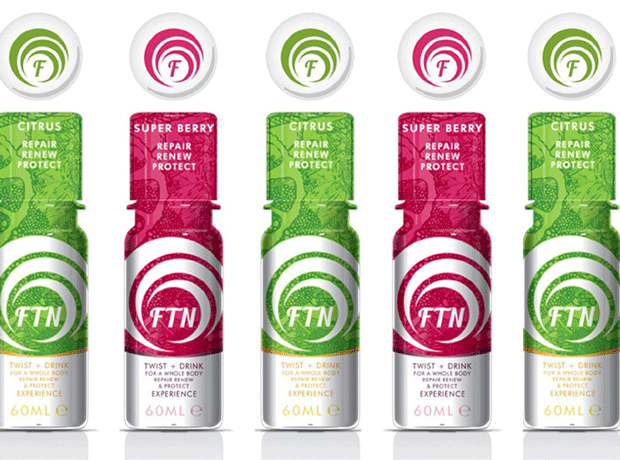 The founder of veggie sweet brand Goody Good Stuff is launching a superfoods shot drink that she claims can help slow the ageing process.

Melissa Burton, who sold Goody Good Stuff to Swedish confectioner Cloetta this year, is aiming FTN - which contains a blend of green tea, wild blueberry, vitamin D, fruit juice and a blue-green micro-algae -at the health and beauty market.

She claimed University of Florida research showed the mix of nutrients, amino acids and vitamins would help the body repair cell and tissue damage - and could slow the ageing process and help prevent degenerative diseases such as Alzheimer's and osteoporosis. "The ingredients work together to support growth of adult stem cells," she said.

The company admnitted it could not make these claims on pack or in marketing material as they were not authorised under EFSA health claims guidelines. Packs will carry the words "Repair, Renew, Protect", while marketing material will refer to "wholefood ingredients".

The team of US researchers who developed the product over a period of six years acquired several patents for the blend, said Burton, who added she had developed the "convenient and appealing shot offering" to take the product to mass market.

FTN is rolling out next month to specialist health stores in a 60ml 'shots' format in Citrus and Super Berry flavours (rsp: £1.99), although Burton is hoping to get it into supermarkets in the near future. "I am keen for it to be part of meal deals," she said.

Burton, who sold Goody Good Stuff two and a half years after launching the gelatine-free confectionery brand but remains MD, said she intends to hold onto FTN for at least five years. "It has the potential to become an important global brand," she added.