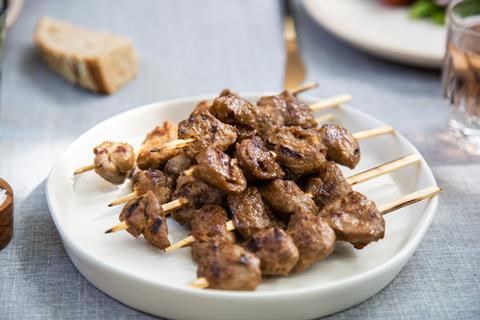 US-based lab-grown meat company Memphis Meats has secured a "breakthrough" $161m investment as it looks to launch its products to consumers for the first time.
The investment, which represents the largest funding round in the cell-based meat industry so far, was led by SoftBank Group, Norwest and Temasek.
Bill Gates, Richard Branson and meat giant Tyson Foods also participated in the round, which took the total raised by the cell-based meat, poultry and seafood producer since its inception in 2015 over $180m, in a sign that investor confidence in the cultivated meat sector is starting to pick up.
In 2016, the company released the world's first cell-based meatball, and in 2017 it unveiled the first ever cell-based poultry.
Memphis said it would use the cash raised to build a pilot production facility, expand its team and hit the "major" milestone of launching its products on to the market.
No date has been set for the launch yet, but the company said it was working with regulatory agencies to ensure a "timely and safe" market entry.
"Memphis Meats is revolutionising how meat is brought to every table around the world," said co-founder and CEO Uma Valeti. "Cell-based meat is poised to dramatically expand humanity's capacity to feed a growing global population while preserving our culinary traditions and protecting our planet."
Norwest partner Priti Youssef Choksi described Memphis as a "visionary" company with a mission of serving "real meat without compromise".
"The reality is that conventional production methods for meat can't keep up with global demand, which is expected to double by 2050," she said.
"Cell-based meat addresses this issue while offering enormous potential to improve the environment and have a positive impact on food safety and animal welfare."