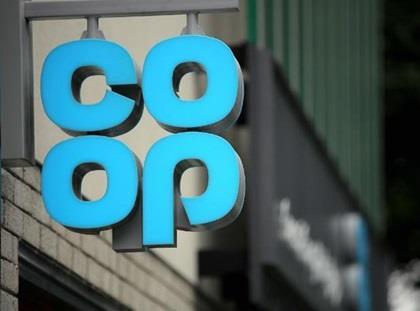 Top story
The Co-operative Group has become the first retailer in the UK to issue a Fairtrade bond as it announced the raising of £300m to fuel growth.
The sterling denominated Sustainability Bond will allocate proceeds exclusively on its work on supporting and promoting Fairtrade, including Fairtrade producers and their communities.
The society said the move underlined its focus on a better way of doing business which delivered "real" benefits for members, communities and investors.
The Co-op said its leadership on Fairtrade had come as some other major retailers were scaling back their investment, a key source of support for communities around the developing world.
The mutual intends to allocate the net proceeds of the Sustainability Bond issuance to the costs of bringing Fairtrade products to customers, marketing and promoting Fairtrade products and wider Fairtrade movement.
The five-year instrument pays investors an annual interest of 5.125%.
The Co-op said raising funds through a Sustainability Bond allowed it to access long-term funding at an attractive rate and enabled global investors to increase their focus on investments that met the UN's Sustainable Development Goals and key environmental and sustainability targets.
The Co-op said it had developed a Sustainability Bond Framework under which any subsequent bond issuance would allow the Co-op to allocate funds to its spend on education, via its Academies Trust, alleviating water poverty, providing access to responsibly sourced products and delivering energy efficient technology to lower emissions.
The Co-op said the issuance was the first in a series of planned re-financing that would see it raise funds to fuel its growth plans, within its debt ceiling of £0.9bn.
Steve Murrells, the Co-op's chief executive, said: "The popularity of this bond demonstrates confidence in the Co-op's growth strategy and in particular how we've placed sustainability at the heart of our future plans.
"Co-op was an early pioneer of Fairtrade and now with the support of like-minded investors we can grow it further, opening up new opportunities and creating value for our members as well as producers and communities in developing countries."
Morning update
Magnit (MGNT) has announced changes in its operation structure as part of the leading Russian retailer's transformation.
The company has decided to divide the retail operations block into two business units - the Retail Chain and the Real Estate and Non-core Procurement.
The retail chain director will be responsible for the retail management system and operations across all Magnit formats.
Ruslan Ismailov was been appointed director of retail change management as of yesterday.
Ismailov brings with him more than 15 years of experience in managing consumer companies. He held similar positions at Metro Cash&Carry, Mosmart and Lenta.
Responsibilities of the real estate and non-core procurement director include the construction and roll-out of new stores, their maintenance and development.
The company said the appointment of the director for real estate and non-core procurement would be announced "in due course".
Artem Smolensky, the chief operating officer, has stepped down with immediate effect for personal reasons.
Olga Naumova, Magnit chief executive, said: "Magnit continues its gradual transformation. Recently all communication functions - departments of corporate relations and sustainability, corporate culture and brand, as well as investor relations - have been united in the Directorate for Strategic Communications led by Jyrki Talvitie.
"Today we have announced split of our operations block into two business units to improve efficiency of core business processes in execution of the company's strategy."
Edita Food Industries (EFID) has installed a new wafer line and launched Freska Pops to further capitalise on a fast-growing market.
The cost of the new production line is EGP 14m (£656,000). The line will develop products under the company's Freska brand.
On the markets this morning, the FTSE 100 climbed 0.3% to 7,296pts in early trading.
Early risers include Cranswick (CWK), up 2.1% at 2,782p, PayPoint (PAY), which nudged 1.11% higher at 1,080p, Marks & Spencer Group (MKS), up 1% at 248p, and Just East (JE) up 1% at 626p.
Fallers so far today include Marston's (MARS), off 3,6% at 102.8p, PZ Cussons (PZC), down 2.7% at 195.1p, Stock Spirits Group (STCK), down 2.6% at 225p and Devro (DVO), down 1.9% at 210.8p.
This Week in the City
A quiet week for scheduled announcements after the Bank Holiday. Eddie Stobart Logistics (ESL) holds its AGM today. Tomorrow seen the British Retail Consortium publish its Shop Price Index. The latest monthly grocery market snapshots from Kantar and Nielsen will also be published.
Coca-cola European Partners (CCEP) holds its AGM tomorrow.
Over in the US, Costco Wholesale reports third-quarter figures on Thursday.
AG Barr (BAG) holds its AGM on Friday. The GfK consumer confidence index is published the same day.