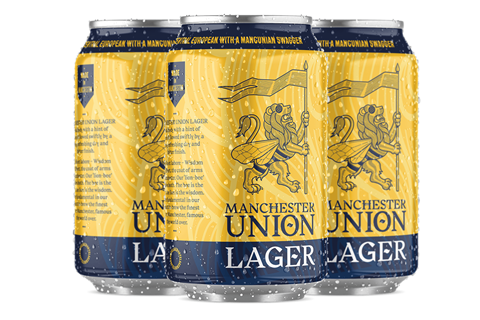 Craft brewer Manchester Union Brewery will launch a crowdfunding campaign to fund its move into commercial retail, having lost all on-trade business due to the coronavirus pandemic.
The campaign, named Together We Can, will launch on Crowdfunder this Tuesday (19 May) as the company aims to raise a total of £80k to "fast-track its transition from keg to can" and distribute its lager into retailers.
The first £40k raised will cover the bulk costs of canning the company's beer, with an additional £40k to fund the purchase of its own canning machine.
Manchester Union Brewery has been producing its signature lager for over a year, supplying 30 bars and restaurants across Manchester.
The forced closure of all hospitality locations due to the coronavirus pandemic, however, put an end to the brewery's existing trade overnight, prompting its decision to launch into retail this June.
"The effects of Covid-19 have had a huge impact on our startup business, forcing us to accelerate our plans to begin canning our lager in order to continue putting our unique Mancunian beer in the mouths of customers," said director Jamie Scahill.
"We recently celebrated our first birthday and having reached full brewing capacity for the first time earlier this year, the UK lockdown announcement on March 20 unfortunately turned our world upside down, as it did so many other businesses."
He added: "With all UK pubs and restaurants forced to shut we've been faced with a choice to either wait the lockdown out and hope the business survives, or take matters into our hands and fast-track our plans to can our lager."
The campaign will offer various rewards to investors, including a lifetime supply of lager – one case every month for 30 years – to investors pledging at least £7,500.