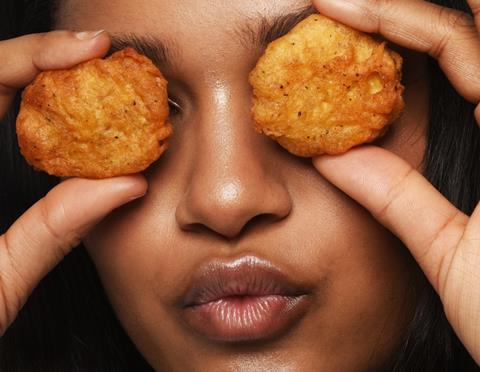 Nuggs, a new plant-based "chicken" nuggets start-up, has officially launched after raising $7m in funding, with potato giant McCain its primary backer.
The new pea protein-based nuggets will be manufactured by McCain after being developed by Nuggs in conjunction with the frozen foods manufacturer.
"At McCain we believe Nuggs has developed an incredible product that uses plant-based technology to uniquely simulate a high quality chicken nugget," McCain chief growth officer Mauro Pennella said.
"We believe the combination of the Nuggs approach and McCain's production and commercial expertise will accelerate the brand's growth and deliver market scale."
Founded by 19-year-old entrepreneur Ben Pasternak, Nuggs is currently only available direct-to-consumer, with future plans to expand into the retail and food service sectors.
The nuggets contain almost twice as much protein and 20% fewer calories than traditional chicken nuggets. They are also free from major allergens – including eggs, wheat and dairy,
Nuggs operates similarly to a technology firm, with "updates" to the nuggets formula to be released based on customer feedback.
"Nuggs is the intersection of food and the internet," Pasternak said. "We set out to make the best nugget period, a chicken nugget simulation is just the baseline."