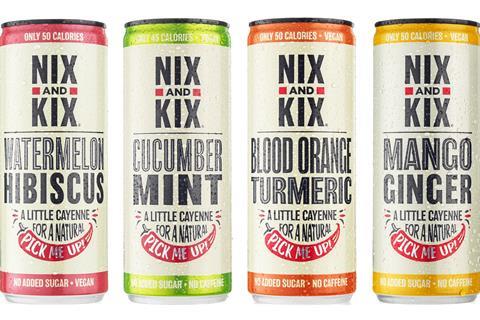 Adult soft drinks brand Nix & Kix has closed a six-figure funding round despite the coronavirus pandemic wreaking havoc in the market and slowing investment activity.
The business, which makes chilli-infused soft drinks, raised the cash from a pool of angel investors, who continued to back its long-term plans despite current uncertainty in the market.
Nix & Kix had planned the fundraise before the effects of the virus became apparent, founder Kerstin Robinson said.
"I guess that is what helped us, if we had come to our investors now starting from zero, it would have been a lot more difficult," she said.
"Fortunately, most of our investors did not change their strategy and were still happy to back the brand."
There had been "the odd investor" backing out due to changes in personal circumstances, Robinson added, but the "overwhelming majority was fine".
The startup will use the funds to support its growth, including a brand refresh and expansion in the UK and international markets.
In addition, the funding received will provide a "cash runway into 2021".
Robinson said: "We anticipate that this will put us in a good competitive position as consumer activity recovers."
In the short term, as with many other fmcg startups, Nix & Kix is re-forecasting revenues and looking for "creative ways to conserve cash".
In retail, the business has continued to receive orders despite retailers refocusing towards items deemed "essential", Robinson added, but Nix & Kix sales in both the casual dining and foodservice sectors had been "particularly hit".
"Retailers are still ordering so our brand is still on the radar," she added. "Consumers are also looking to treat themselves now they can't go out and try more premium products which is helping us at this time."