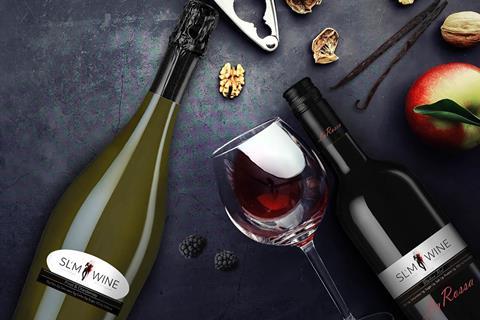 Zero-sugar wine brand Slim Wine has turned to the crowd to fund its growth into a "national brand".
The business launched a crowdfunding campaign on Seedrs earlier this month, looking to raise £200k in exchange for a 3.2% stake – valuing the business at £6m.
With two more weeks left of the campaign, it has already raised almost £190k – or 95% of its target – from 370 investors.
The company is willing to overfund, CEO and founder Paul Anthony Gidley told The Grocer, having initially lowered the amount sought because of the coronavirus pandemic.
Slim Wine, which is claimed to be the "world's first" zero-sugar, zero-fat, zero-carb range of wines, will use the cash raised to increase supply, target new listings and boost online capabilities.
A national advertising campaign would also help the business grow in popularity and become a national brand, it said.
"With the ever-growing need to eat and drink healthier, funds will be used to widen awareness of our world's first wine to a wider customer and trade audience," Gidley added.
"We feel strongly that every pub, restaurant, plane, and cruise ship should have a proven healthier option on their menu. The fundraise is to help us deliver that message."
The business has generated over £1m in sales since inception in 2017, with record online sales of £80k in March 2020 as the coronavirus pandemic boosted take-home alcohol.
However since Slim Wine is produced in the northern Italian region of Piedmont, which was one of the country's most affected areas during the pandemic. Making the wine "has been an issue", Gidley admitted.
"Luckily we always hold a good amount of stock in the UK and we only ran out of our Piedmont red and white a few weeks ago. I am happy to say new trucks arrive again in just a couple of days," he added.
"All in all, corona has been kind and cruel to us, but our message has never been received quite as strongly and positively, and this has led to each of the three past months being the best ever."
Slim Wine is listed in almost 800 Tesco stores and has a loyal customer base including gen X, millennials and boomers, the brand claimed.