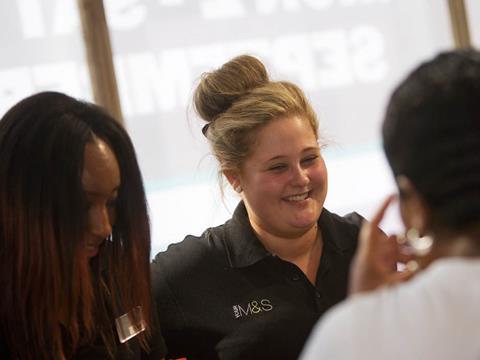 Marks & Spencer has extended its Make Your Mark programme for unemployed young people to its head office in London.
A further programme is due to be trialled at its Castle Donington distribution centre in mid-March as well.
The four-week training and work placement programmes are in conjunction with the Prince's Trust and aim to help give 16 to 25-year-old skills with which to find work.
The 19 candidates starting this week at Waterside House in Paddington will experience work in departments including food, kids wear, property and M&S.com.
The company hopes to offer employment or apprenticeships to several of them at the end of the scheme.
Since M&S joined the Mark Your Mark programme in 2013, more than 4,000 young people have taken part.
Tanith Dodge, director of HR at M&S, said it had led to positive outcomes for candidates and had the potential to inspire the company's own staff as well.
"These young men and women have demonstrated a real desire to learn, grow and develop and I'm proud that many of them have joined the M&S team and are doing a brilliant job serving our customers.
"I'm looking forward to inviting a new cohort of young people into our offices. Not only can we provide them with an excellent development opportunity but I'm hoping they'll inspire the M&S colleagues they work alongside with fresh ideas and new ways of thinking."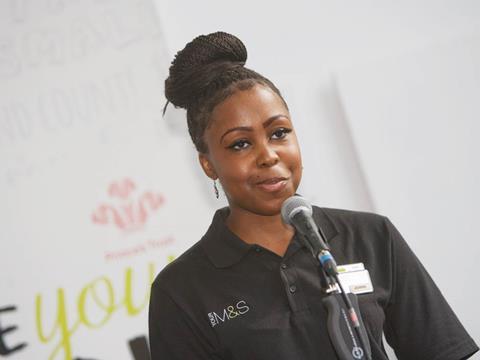 The Make Your Mark at M&S's Paddington head office will help equip young people for office roles with workshops on meeting etiquette, Microsoft Office use, teamwork, networking and confidence building.
Martina Milburn, chief executive of The Prince's Trust, said hundreds of thousands of young people struggled to find work.
"Youth unemployment can contribute to low self-esteem, feelings of hopelessness and even depression," she said. "Make Your Mark has been successfully helping those young people furthest from the jobs market. We are looking forward to continuing to work with Marks & Spencer as they find new ways to tackle the issue across their business."
According to the government, 622,000 young people aged 16 to 24 were unemployed at the end of last year.
M&S is among more than 200 employers who are part of a group called Movement to Work, which has put in excess of 35,000 young people through programmes to try and tackle unemployment.
M&S launched its own Marks and Start programme in 2004, and has helped more than 15,000 participants with its four partners: The Prince's Trust; Remploy (people with disabilities and health conditions); BITC (homeless or those at risk of homelessness); and Gingerbread (lone parents).
About 25% of its participants have a disability; 30% are aged 18 to 25 and 10% are from ethnic minority backgrounds.