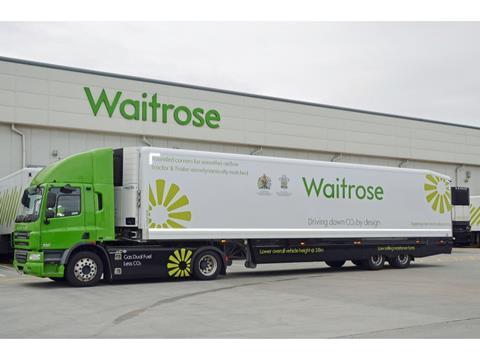 Six eco-friendly Waitrose lorries designed with the help of Cambridge University professors have hit the roads.

The lorries are powered by a mixture of gas and diesel, which also runs the fridge in the trailer. They also have aerodynamic features including a tapered rear as well as a smooth underside.

"We're always looking at ways to improve fuel consumption," said Justin Laney, Waitrose central transport general manager.