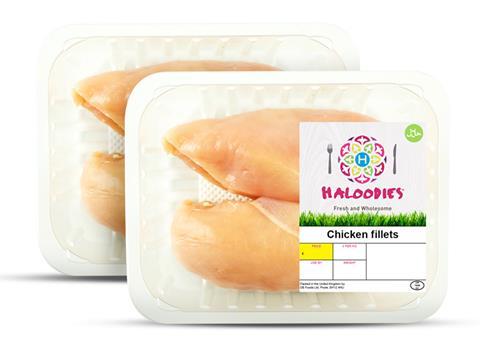 Halal food brand Haloodies has secured multiple listings with the newly unveiled Amazon Fresh service in London.

The brand has launched 16 lines (rsp: £2.15-£12.99) with the web giant's new grocery service, which launched last week, featuring 14 SKUs of pre-packed fresh halal meat including chicken, free-range lamb and beef cuts. It is also offering an additional two ready-to-eat cooked chicken breast SKUs in plain and tikka sliced variants (rsp: £2.20).

Aimed at millennial Muslims who "place a high value on convenience and quality", the range is available to Amazon Prime users living in Amazon Fresh's trial area in East and Central London.