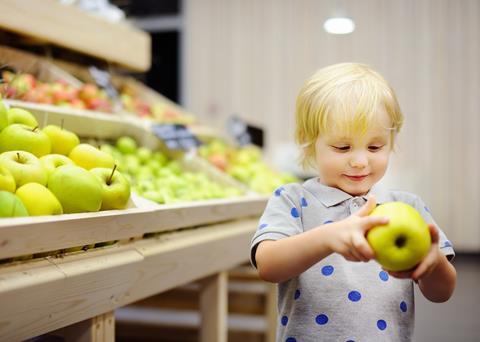 Bestway Wholesale is to roll out a new Healthy Options initiative across its depots following a pilot scheme of promotional activity which saw sales rise by 18%.
The wholesaler launched the healthy eating initiative at its Croydon cash & carry in a bid to demonstrate how low-sugar and low-fat products could boost retailers' sales.
The move comes as the government's new HFSS guidance plans to ban any multiple, including symbol stores over 2,000 sq ft, from selling high fat, sugar and salt products near a shop entrance, on aisle ends and at till points.
The trial involved reduced prices, increased shelf labelling and merchandising options for its retailers, which included a separate promotional booklet to run alongside the Healthy Options campaign, which included a range of 53 products.
Volume sales of products in the Healthy Options range increased by more than 7,000 cases over the eight-week promotional period, while sales of Graze products increased by 170% and Alpro goods jumped by 21%.
Elsewhere, in-depot sales of sugar-free confectionery leapt by 666%, wholemeal bread rose 46%, and fresh foods increased 13%.
Bestway said the results "exceeded expectations on every level" and concluded the combination of pricing, promotion, availability and merchandising were key to its success.
The wholesaler has produced a report based on the findings of the healthy eating scheme and set up an FWD-backed taskforce comprising wholesalers and suppliers.
Over the next 12 months the group will run supplier trials in a bid to tackle the issues of healthy eating within the convenience sector.
"By taking a collaborative 'push' approach to marketing healthier options, and by looking to educate retailers in making simple, small changes, there is no question that this is a win-win for both consumers and retailers," said Bestway Wholesale trading director Kenton Burchell.
"The results clearly show that we can influence consumer behaviour, while also driving retailer business growth. It is important that we dispel the myth that retailers will be left with excess stock and losses on SKUs through adopting a healthier option approach – the reality is the opposite. They can grow their business and increase sales."