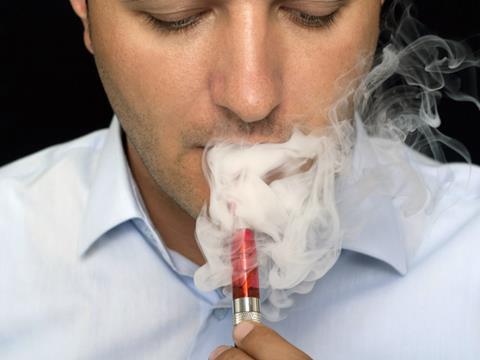 The World Health Organisation today delivered a damning assessment of e-cigarettes and their usefulness in helping people quit smoking.
For an e-cigarette manufacturer, it could hardly have been more dispiriting. Electronic nicotine delivery systems (or ENDS), as the WHO insists on calling them, pose "serious threats to adolescents and foetuses". Their use should be banned indoors; they should be subject to strict new advertising policies; and suppliers must stop making health claims for e-cigs until they can prove they are effective.
While acknowledging limitations in the evidence, the WHO gave a huge thumbs-down to e-cigarettes as smoking cessation aids: "For a sizeable number of smokers ENDS use will result in the reduction of cigarette use rather than in quitting. This will lead to dual use of ENDS and cigarettes… dual use will have much smaller beneficial effects on overall survival compared with quitting smoking completely."
The WHO was no less damning on the increasing role of the tobacco giants in the e-cig business, as the big players look to get a piece of the action: "The increasing concentration of the ENDS market in the hands of the transnational tobacco companies is of grave concern in light of the history of the corporations that dominate that industry."
Advertising of ENDS products should be regulated by governmental bodies, according to the WHO, and ads should ditch the term 'e-cigarette' altogether. Perhaps most damningly, in light of some of the jolly TV adverts we've seen in recent times, the WHO says "their use should not be portrayed as a desirable activity in its own right".
Were the WHO's guidelines to be enforced, it seems likely that e-cigarette advertising would disappear altogether. In the UK, e-such ads are already heavily restricted, with suppliers unable to show anything that resembles a cigarette and unable to make health claims. The Advertising Standards Authority is working on a more detailed code, with the results due in a few months.
Indeed the UK, as the WHO report notes, is the first country in the world to begin reviewing e-cig products for their effectiveness as smoking cessation aids. Plans are afoot to ban the sale of e-cigarettes to under 18s, and all such products will be licensed as medicines from 2016 – which means they could be prescribed on the NHS.
The Department of Health has remained opened minded about the usefulness of e-cigarettes as tools to help people quit smoking. The opportunity to harness their potential in public health policy "should not be missed", according to a report by Public Health England in May. Likewise, the charity ASH has described e-cigs as a "safer alternative to smoking" that should not be subject to a blanket ban in public spaces.
Today's report from the WHO stands in stark contrast to such relaxed attitudes. It also flies in the face of studies from the likes of UCL, which claimed last year e-cigs could save "millions of lives". The WHO's recommendations, which will be discussed at a global conference in October, remain just that: guidelines for countries to follow. But there is no doubt the e-cigarette market, enjoying rising sales and increasing high-street acceptance in the form of vaping cafes, has suddenly gained a powerful opponent.